Buy online Godrej Air Conditioner exclusively on Flipkart
Summer Offers for all the Flipkart users, an exclusive launch of Godrej Split AC at an offer price of Rs 46990. For all the people having their own houses, Split Air Conditioners are an essential product to keep their home cool during Summer Season. Split ACs is better than window ACs because it will save your cost and consumes less power. It is beneficial because it can cool the entire house without few minutes effectively and efficiently.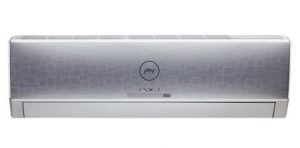 Split AC has so many advantages as it will cool the entire house so you don't require affixing so many AC in your house so it will save your money as power consumption is very less. Moreover, easy maintenance as washable filters is there, Quiet operation because it will not disturb anyone, climate control option, cost-effectiveness, the remote control is there so you can set the temperature easily and has attractive designs in comparison to windows Air Conditioners.
Buy Godrej Split AC on Flipkart, 13% discount + Extra 5% Off on making online payment via credit or debit cards at flipkart.com
The Godrej Inverter Split AC is also a very nice product to buy and those who want to be free from sweating during summers can buy this Split AC from Flipkart. Flipkart is offering great deals and offers on Godrej Split AC and it is available at a discounted price. There are 2 AC that has different capacities like one has the 1.5-ton capacity and the other has 1 Ton.
Godrej 1.5 Tons Inverter Split AC Flipkart – Offer price Rs 55990
Godrej 1 Tons Inverter Split AC Flipkart – Offer price Rs 46990
The Godrej Air Conditioner has 10 Years warranty on Compressor, 5 Years warranty on the condenser and 1 Year warranty on rest of the parts from the date of purchase. If all the Flipkart users make the online payment using their Credit or Debit Cards of any bank then they will get extra 5% discount from Flipkart and this offer is not applicable to Net banking and EMI transactions. The maximum discount allowed is Rs 1500 per card. This offer is valid till 6th April 2016 only. To get this offer click on the link given below on our page and for this, no Flipkart Promo codes are required.
Rs. 32,900
out of stock
as of 29th February 2020 4:55 pm