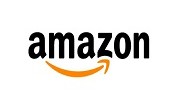 Coupon Details
Today's Amazon Cashback Offer  
Amazon Shopping Sale: Amazon Cashback Coupons September 2017 Offer & Cashback Deal
Like every year Amazon has brought its customers the biggest sale "Amazon great Indian Sale" where everything will be available at lowest price. Buy a latest mobile phone or upgrade your style in the Amazon Great Indian Sale Cashback  Offer 2017. Check out the exclusive deals you can get during this offer period and Get 10% Cashback on HDFC Credit & Debit card on App and 10% off on the website.
________
Amazon Bank Offer: Discount on Your Shopping on Amazon.in
This offer was valid on Amazon India. The cashback amount was be credited to customer's account within specified period. Any State Bank Debit and Credit card holders got a cashback of 15% on the cost price of every product. This offer was also available on purchase through EMI payment mode using SBI Bank Debit cards.State bank had brought an amazing offer of 15% cashback on using State Bank Debit cards During Amazon Great Indian Sale. You could buy any of the products between 20th to 22nd Jan and you could have 15% discount on paying through State Bank debit and credit cards.
SBI Debit Card Offer / ATM Card offer
SBI Bank Credit Card Offer
Coupon code– Not Required
Amazon India Cashback Offers for SBI Users – Cashback Discount (Expired)
In Amazon Great Indian sale from 20th to 22nd January 2017, Amazon offering 15% discount on SBI Debit card holders if they like to buy anything from Amazon India App and Website. The amount will be credited to your SBI Bank Account within few days.
Amazon SBI  Debit card – Click here
Amazon SBI Credit card – Click here
Enjoy the Amazon SBI Cashback on Amazon.in, the offer is valid on App and Website purchase. Cashback will be transferred to your account after a successful transaction.
________
Amazon Pay Balance Offer 
If you like to shop online then mark the dates of this upcoming Amazon.in the offer. You will get fabulous deals with many other additional benefits. Amazon Pay is a unique way which makes your online shopping a lot more convenient and safer. To get the deal activated you can sign up for Amazon Prime membership which is available free of cost for one month. After that load money onto your Amazon Pay Balance account and start shopping with fantastic offers. Up To 15% Cashback is available on Pay Balance usage while shopping.
________
Amazon HDFC Bank Cashback Offer 
Amazon is offering 5% cashback on making transactions using HDFC bank debit cards. The Offer duration is 21 Sep 2017 to 24 Sep 2017 (inclusive of both days). The minimum transaction amount required for getting the cashback is Rs 5000. The maximum cashback you can get is Rs 500. The cashback amount will be credited to the HDFC Bank account of the cardholder after 90 days of every last date of the month of purchase. Customers can redeem the cashback points by login into the HDFC Bank internet banking account.
Avail the Amazon HDFC Bank Cashback Offer
________
Online shopping is the most effective way of hassle-free purchase of products along with discount and bank offers. Amazon cashback offers on Motorola Smartphones and other devices can let you save your high earned money to the maximum extent. This is a great opportunity to buy products under Amazon Great Indian Festival Sale with additional cashback offer.
We all know that SBI is premier bank in the country and once it announces an offer for any shopping site then surely many of us will get the benefit from it. It is because lakhs of SBI Credit card, Debit card, and Net banking customer will get the advantage. Recently Amazon India made an announcement for Amazon SBI Offer for Debit card / Credit card, where you can get up to 15% cashback on any product purchased online from Amazon.in
Amazon Bank offers September 2017  for SBI, ICICI Bank, Citibank, HDFC Cashback, Amazon Pay Balance Benefits
The online shopping site Amazon.in provides an online platform for the purchase of Books, Mobiles, Cameras, Kindle E-Readers, Movies, and Televisions. It provides products at a lesser price than the retail shops. You can return your product bought through the Amazon within 30 days of the purchase. The site gives various facilities to its customers like free shipping, cash on delivery, etc.  It provides Cashback offers, promotional codes, and hot deals.
Amazon with SBI Account holders
Amazon, being the largest retailer partners with the stakeholders like SBI to bring new opportunities to its clients. It has made the partnership with the nationalised bank of India to bring offers to the buyers. Amazon brings great offer for the SBI account holders. They get cashback, discount and offers using their debit card, credit card and net banking offered by SBI. It offers up to 15 % cashback on any purchase on Amazon.
You do not have use any coupon code to get its offer. Only you have to make the payment for buying the product using SBI Debit card or Credit. You can shop from your mobile app, computer site for different products in different categories on Amazon.
Procedure to grab the Offer on Amazon.in from SBI Bank CC / DC
§   First of all, open the site of Amazon.in (a sister site of amazon.com)
§   Go to Special Offer page for SBI customers and read the details of terms and conditions
§   Choose the product you want to buy
§   Add product to cart
§   Make payment online using your Debit card / Credit card
§   The cashback amount will be credited to your account within a specific period of time.  As mentioned on terms and conditions page.
What is difference between Cashback and Discount
In the Cashback offer, the user will get money back or sort of percentage receive in the wallet. Moreover, this cashback amount should be used to shop next time. Whereas in the Discount offer, the user will get the discount on particular product thus a direct reduction in the price. Let's say mobile cost is Rs 5000 and there is 10% discount offer is available then a user will have to pay Rs 4500 to buy the mobile phone.
What is Amazon Pay Balance 
Amazon started a secure wallet for the customer to add money to the Amazon virtual wallet and shop whatever you like. There are many offers are available if you pay for the product using the "Pay Balance". But few things you should be kept in mind while making the payment using the Amazon Pay Balance. First, whatever cashback will be available on the wallet will directly be credited to your virtual wallet, and you can only use the money to shop on Amazon.in or any other associated partner sites.
Benefits of Payment Using Credit Card & Debit Card
If you have any bank such as ICICI, Citibank, SBI, PNB, HDFC Bank,  Standard Chartered, Yes Bank, Digibank etc credit/debit card then you can make payment easily. Second, you will get the redemption directly on your card and same can be used anywhere. Also, payment using the CC/DC will offer you discount sometimes and it will range 10% to 15% in every case.
Steps to get Amazon Cashback 
Purchase any product on Amazon and receive a cashback is really easy. Just read terms & conditions to understand the period of particular bank offer. Pay money using the particular card/offer and get money back. If you are using SBI, then pay through SBI debit card, SBI credit card, and SBI net banking.
How to get this offer:
§   Visit the Amazon site
§   Choose the product and Read the terms and conditions
§   Make purchase before the date of offer
§   Get cashback in your credit and debit card on the date specified in the  offer