Acer Chromebook Flipkart Notebook: Check Price, Features
Laptops are essential for every student and business person. Most of the notebooks available in the market from big brands like Dell, HP and Asus run on Windows operating system. So buying a windows laptop or Macbook does not provide a new user experience. In order to create something new the technology king, Google has brought Acer Chromebook which runs on Chrome Operating System. The Chrome OS is a result of hard work of Google engineers which make this notebook a sophisticated gadget. The Chrome OS is neat and offers a lot of features. Acer Chromebook Flipkart can be bought with 12% discount. The price of Acer Chromebook Celeron Dual Core notebook is Rs 13,990.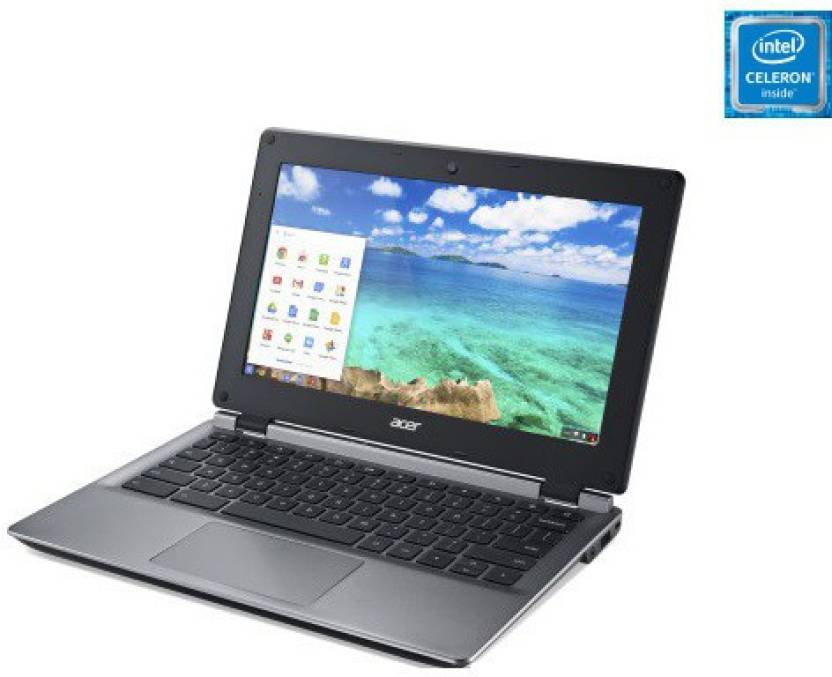 Acer Chromebook Flipkart Price, Specifications, Review
It bears an 11.6-inch display with a resolution of 1366×768 pixel. The display offers a good brightness level and nice contrast. This notebook is powered by Celeron Dual Core clocked at a speed of 2.16 GHz with the additional feature of Turbo Boost which can increase clock speed up to 2.58 GHz. It has 2GB RAM and 32 GB internal storage space so that the user can get a seamless notebook experience.
The integrated Intel HD graphics ensures no compromise is made when it comes to graphics and picture quality. To offer enhanced practicality and connectivity the laptop bears all the essential wireless technology like WiFi, Bluetooth etc. Also, the USB 3.0 Port gives you the power to transfer super fast data from this Acer Chromebook. It also has built-in microphone and webcam to ease up videos conferencing and calling over the internet. The laptop is 21.75mm thin and weighs around 1.44 Kg. The multi-gesture touchpad and spill-proof keyboard make it compatible for outdoor usage too. Moreover, the battery incorporated is capable to continuously power the system for up to 9 hours.
You can buy Acer Chromebook Flipkart at Rs 13990. There is no need to enter any Flipkart promo code or coupon to avail discount on this product.
out of stock
as of 27th February 2019 12:03 am