Flipkart Exclusive – Buy Nextbit Robin Smartphone @ Rs 5499
Nextbit is a new company which recently launched its first smartphone Nextbit Robin in India exclusively on Flipkart.com. The Company believes in seamless connectivity that's why they are designing intelligent devices so that they will learn our behaviour instead of us having to learn them. Users mostly get confused in choosing the stuff they want to keep on their device and how much space is required for tomorrow so this handset gives you the choice and control over how you can connect and access the stuff that matters in our lives.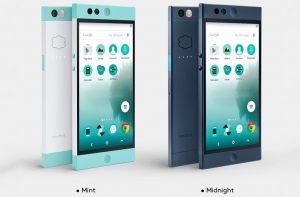 Nextbit Robin Mobile launched in India exclusively on Flipkart, Get Rs 14500 off on Flipkart Exchange Offer on Flipkart.com 
Every smartphone looks the same so it's time for something different that is Nextbit Robin as its shape and colors are very eye-catching. Moreover, the power button and fingerprint sensor are combined together so you can unlock your smartphone in a second. It has the rectangular shape, square sides for easy grip and gently rounded edges which give you comfort in hand. Now apart from that, let us talk about its specifications so Robin runs on a Qualcomm Snapdragon Processor for better performance, stability, and efficiency even when multitasking, 5.2 inches HD Display, 3 GB RAM and 32 GB onboard internal storage but by merging cloud storage users will get total 132 GB internal storage capacity. As far as camera quality is concerned then users will also enjoy taking photographs as it has 13 MP rear and 5 MP front shooter cameras. There are lots more amazing features and if you also want to enjoy all new features of Robin then do purchase this brand new smartphone.
The Nextbit Robin is available in two variants Mint and midnight and to avail great discounting deals and offers then Flipkart Exchange Offer is running on the site and users will get discount up to Rs 14500. The offer price of Robin without exchange is Rs 19999 and when you exchange your old device with this new device than with exchange the price is Rs 5499 only on Flipkart. This is a limited time period offer so grab it now before the deal ends.
Nextbit Robin Amazon – AVAILABLE SOON
Nextbit Robin Snapdeal – AVAILABLE SOON 
Nextbit Robin Ebay – AVAILABLE SOON
Rs. 24,999
out of stock
as of 15th March 2020 5:49 am