Buy Livpure Pep Pro Plus Water Purifier on Flipkart @ just Rs 9,999
Water purifiers are an essential need in homes, offices, etc., nowadays as there are so many impurities present in water which can cause diseases. So to remove impurities like carbon content, germs, chlorine and other micro-organisms this water purifier passes water via 6 stages of purification which will provide you tasty and healthy water. The 6 stage purification technology and UV and RO purification methods are used to purify the water. Also, it is coming with a one-year Manufacture warranty.  Check the latest bank offers on Livpure Pep Pro Plus Water Purifier.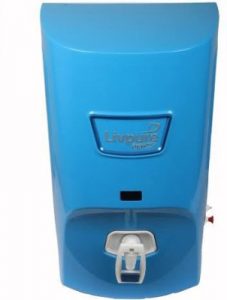 Livpure Water Purifier on Flipkart, Livpure Pep Pro Plus Water Purifier at a discount of 35% on flipkart.com
Today, many diseases are spreading through water and if you want to be safe from any infectious diseases then upgrade your water purifier with this Livpure Pep Pro++. This water purifier is an electrical purifier so you can fix it on the wall or kept on Countertop and enjoy drinking clean, safe and tasty water daily at home. The technology used in Livpure Pep Pro++ is very advanced and it has so many benefits like it enhance the taste of water, Ultraviole Disinfection, Silver Impregnated which are used to clean the water and render you tastier and healthy drinking water.
The Livpure Water Purifier is available online on Flipkart at a discount of 35% that means the offer price of the Water Purifier is just Rs 9,999. Buyers can make payment online via Credit or Debit Card to get extra discount offers or opt for Cash on Delivery Option. Moreover, you can buy this product on EMI just pay a nominal amount of instalment monthly and enjoy all the services of the product. So why to wait, order Pro Plus water purifier now before the discount offer gets ends.
Rs. 9,999
Rs. 15,990
in stock
14 new from Rs. 9,995
as of 28th February 2019 7:46 am