Godrej Fully automatic Washing Machine at Rs 11,999 online from Amazon.in
Rs. 29,100
out of stock
as of 15th March 2020 5:48 am
Last updated on 21st September 2023 6:04 am
Those who wanna spend their quality time with their loved ones and don't want to invest time in washing clothes then you do not have to worry now because fully automatic washing machine launched by Godrej can do this hassled task for you. It can wash your cloth and even dry it. You can choose one of the cleaning options like regular, heavy or synthetic. It has three water levels for different requirements of water for different clothes. It ensures that your program settings persists in case of power failure and restarts automatically. You get two years of warranty for this product from Godrej.
Model No- GWF 620 CFS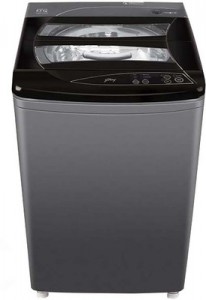 Godrej Washing Machine at Offer Price Rs 11,999 from Amazon India, 6.2 Kg Capacity, Graphite Gray Color, Fully automatic Washing Machine
Godrej Washing Machine is a fully automatic top loading washing machine. It has a capacity of 6.2kg and has 3 wash programs and 3 water levels for washing clothes. If the flow of water stops during the process of water filling, the machine stops working. If there is no rise in the water level then the washing machine indicates this by producing beep sound and flickering LEDs. It has intelligent microcomputer controls for all operations to ensure perfect wash. In the case of power failure, the program settings remain the way you had set them. The machine provides the flexibility to choose the right program for cleaning the cloth from regular, synthetic to heavy clothes. It allows you to select the right water level in case of non-fuzzy operation. The machine has the fuzzy load quality sensing feature that determines the water level and washes cycle appropriate for the given wash load. The price for Godrej washing machine is very reasonable on Amazon. You can buy it for Rs 11,999 from Amazon with 17% discount.