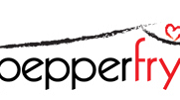 Coupon Details
Handmade Antique Floral Wall Lamp at 61% Discount from Pepperfry
You have moved to a new home and there is not sufficient light in your bed room or living room, in this situation you may use wall lamp. Pepperfry, which is a great shopping site for furniture and home decor elements has brought an amazing offer for the lamp and lighting. You can buy Handicraft Kottage Wall Lamp having retail price rate Rs 3999 at only Rs 1855. The bedroom wall light in copper and gold color looks attractive in your home having multicolor and floral touch. It utilizes B22 holder to get mounted in the wall.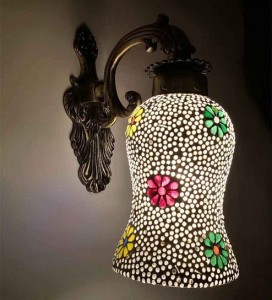 Handicraft Kottage Wall Lamp at Rs 1855 fromrm Pepperfry, 61% Discount for Handmade Antique Floral Wall Lamp   
The Handicraft Kottage Wall Lamp has been made for decorative purposes along with providing lightening supplements. It comes with a base piece fashioned with aluminum and brass in copper and golden shades. It is a combination of style and durability present in a single Lamp. The inverted glass has shades of colorful flowers and white dots. This charming wall light has a dimension of 9x9x12 inches. You can use this wall lamp in kitchen or dining space also to furnish special appeal. The cost of the wall mounted lamp is comparatively lower at Pepperfry than any other shopping sites. Lighting is used for many purposes such as reading and decoration. It is a great time to buy wall lighting from Pepperfry at the lowest price possible.