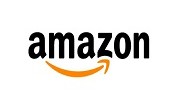 Coupon Details
Save up to Rs 7000 on Buying Kenstar ACs on Amazon.in   
With the change of season, our requirements also change. We find inconvenient to survive in the hot or cold weather. There is where we require Air Conditioner which maintains the temperature in which you can adapt yourself and live comfortably. You can adjust the temperature of your surrounding using an AC.
Amazon India has brought an offer on Kenstar ACs. Through this offer, you can have Rs 3500 discount and exchange offer to buy a Kenstar AC. You can save up to Rs 7000 through this exclusive offer on Amazon for buying Kenstar AC. You will get Rs 1000 discount instantly on buying AC on Amazon at Offer page. You will also have Amazon.in gift card worth Rs 2500 within 30 days from the date of purchase. You can also have exchange offer by which you can get the discount of up to Rs 3500 while exchanging your old device.
Kenstar Split AC Exclusive Offer on Amazon.in, Save up to Rs 7000 for Buying Kenstar AC on Amazon     
To get exchange offer use coupon code- KENSTAR1
You should enter the code give above at the time of check out.
You can request for product pickup by calling Amazon exchange partner.
Kenstar KSM55.WN1 Split AC- Buy Now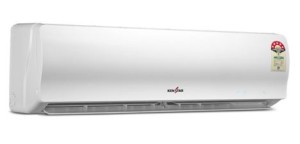 This is a 1.5 Ton AC with 5 Star Energy Rating available at Rs 26490 at the sale with 4% discount. There is LCD remote to turn AC on and off. You will have the digital display for easier operation of the AC. It gives auto-restart functionality after the power outage. The AC has on and off timer with turbo cool mode. The AC has inbuilt dehumidification feature to reduce the level of humidity in the air.
There are two-way deflection and night glow button to use it more efficiently. The AC has the bluefin evaporator type antibacterial filter and auto clean and auto air swing. You can operate it in Turbo cool mode to give instant cooling.
Kenstar KSM35.WN1 Split AC- Buy Now
This is a 1 Ton Air Conditioner with 5 Star Energy Rating in white color. You can buy it at Rs 22490 on Amazon India. There is 4% discount on Amazon India online shopping store. You get easy installation facility for Ac from Amazon India in different cities of India. You get the warranty of one year on comprehensive and 4 years on compressor. There is LCD remote to turn your AC on and off.
For ease of operation, there is digital display on the remote of the AC. There is auto restart feature on a power outage. You can use it in Turbo Cool mode to get cooling environment quickly. The dehumidification feature of the AC reduces the level of humidity in the air. You can operate it at night with the night glow button available in the AC. There are two-way deflection facilities into the AC. There is auto clean and auto swing feature in the AC with antibacterial functionality.