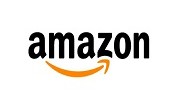 Coupon Details
Buy Solved Papers for Central Government Jobs Preparation- Amazon.in Exam Central
Amazon India has launched offer on study material for the central government jobs and professional courses exam preparation. It has also acted as the information portal for the exam calendar. It announces exam of the month by which you can get know which examination is going to occur in the current month. Under the Exam Central department of the Amazon India you can get access to sample papers, solved papers and articles for different competitive examinations. You will also get information related to the upcoming examinations and the study tips.
Amazon Exam Central offer, Buy Free Solved Papers for Central Government Jobs Preparation
The Exam central offer of Amazon India covers study materials for JEE, GATE, GRE, GMAT, MBA, UPSC, SSC, IBPS and UGC examinations. You can download Exam of the Month sample papers and solved papers for free on Amazon India. This is the fastest growing category of Amazon for learning books in English and Hindi language. Amazon can add some more features through this Exam Central offer.
The study material and sample papers provided by Amazon for specific tests is going to help the students to the maximum extent to score more in the examination. These are the selected materials from best authors at the offer price available on Amazon India. It always remains the best store for shopping of books and this offer is going to help the aspirants to the great extent. There are a great demand of the exam preparation books for the professional courses and the government jobs. With this offer Amazon has emerged as the best online test preparation player among others.
Through the Exam Calendar, you can know the Exam date, Last date of filling application form and the Examination details. This can help students to prepare well in the examination in which they are enrolled. Students will get study tips from academicians and they can download question papers, solved papers of the current and previous papers. They will also have articles from toppers of the examinations and FAQs.