Later in the year 2016, Reliance Jio hit the market with a bang. Its SIM card was highly sought after and for the first time, a major chunk of the population in the country was using the internet freely without the fear of running out of data. The advent of Jio did shake the plans and prospects of its competitors -Bharti Airtel, Idea and Vodafone.
E-commerce is by far the only domain in which reliance hasn't set foot in. But that's going to change soon as early in 2018 Reliance Jio will no longer be confined to telecom services, as it is planning to penetrate the now flourishing yet crowded space of online-to-offline grocery trade.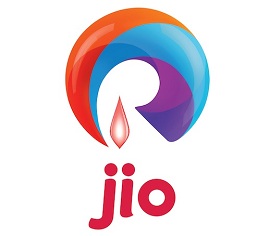 Then again, this is not the first time Reliance is dealing with grocery as it already has well-running Reliance Fresh stores and Reliance Supermarkets in all major cities. Therefore, the Mukesh Ambani led group is expected to do well in the market.
Reliance Jio Grocery Competitors
Reliance isn't the first one to invest stakes in the e-commerce grocery market. Grofers and Big-Basket are the leading names which have managed to establish themselves in the highly competitive space. Whilst Flipkart and Paytm are other well-known giants, who tried to flourish in the genre but they had to seize operations in the sector due to the lack of demand.
Recently, Amazon also has got its license approved by the Center to deal in food products in India, which gives it the license to sell food products across the country in its own name, produced by a privately owned unit.
How will it Work?
As reported by Times Now, Reliance Jio has collaborated with various street corner Kirana stores and other brands to sell their products in exchange for digital coupons using Jio Money platform. The venture is on a pilot run in Ahmedabad, Chennai, and Mumbai. Initially, Reliance Jio has engaged consumer brands like ITC, Wipro, Dabur, Tata Beverages, Godrej Consumer Products and more before spreading its network amongst local vendors.
Local market penetration by Jio might pose a threat to e-wallets like Phone Pe and Paytm who have successfully brought local stores into confidence. But Jio has planned to do something a tad bit differently here; it has planned to send offer coupon codes to its subscribers through SMS on the products by the brands it has roped in. The stores which have collaborated with Jio will also be able to broadcast clearance sales in their own stores through the software to their customers, whether Jio users or not.
While, the plans of Reliance Jio sound kind of impressive but, it is yet to be seen how favourable the investment turns out to be.