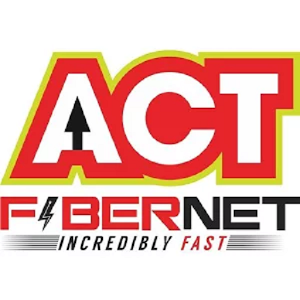 ACT Fibernet Broadband Coupons & Promo Code 2021: Check Out Latest Plans
ACT Fibernet is India's third largest Internet Service Provider with over 1.2 million subscribers. It is operational in the 12 cities in India where it circulates its services through Fiber Optic Channel. Comprehensive services by the ACT include internet provision for homes, workplaces and more with a promise of speed and continuity. In April 2017, ACT became the first ISP to bring the speed of 1 Gbps in the entire city of Hyderabad.
Latest ACT Broadband Bill Payment Offers
Unique factors that make ACT Fibernet a leading brand despite being operational in just a few cities are:
The promise to deliver the speed as specified to the user in the Act Fibernet Plans is the USP of the brand.
Almost equal bandwidth is allocated to upload and downloads.
The lightning fast internet speed plans are clubbed with various Value Added Services and Extra data, making the plans more attractive.
Its superior services are clubbed with various ACT Fibernet offers and coupon codes to bring to the user great broadband services at affordable prices.
Different ACT Fibernet Broadband Plans available in Various Cities
ACT Broadband Services are available in Bengaluru, Delhi, Chennai, Coimbatore, Hyderabad, Eluru, Guntur, Nellore, Vijayawada, Vishakhapatnam, Tirupati and Rajahmundry. ACT has differentiated its various plans with dynamic names, which come with different data limit and speed depending on the city they are offered in.
ACT Basic and ACT Swift have speed which varies from 10-30 Mbps.
ACT Blaze, Storm, Lightning, and Thunder come with the speed of 50-100 Mbps with 750 GB Extra Data.
ACT Incredible, Exceptional, Essential, Advance, Progress, and Phenomenal offer speed of up to 150 Mbps.
The latest addition is ACT GIGA, which offers the speed of up to 1 Gbps in Hyderabad, can be rented on monthly basis for INR 5,999. It comes with the upload and downloads limit of 1TB.
Visit their website to know more Act Fibernet Broadband offers and plans. To subscribe to any of the above plans follow the following steps:
Visit http://www.actcorp.in/personal/fibernet/plans
Select your city from the drop-down list.
Select the best plan from the list according to your requirements.
Click on Enquire Now button, you will be redirected to the contact form.
After filling the form, ACT Fibernet will contact you with the feasibility and viability of the plans in your area.
So, wait no longer and switch to ACT Fibernet Broadband to get unmatched speed and data at affordable prices!