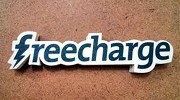 Coupon Details
Trick to Transfer Freecharge Wallet Balance to Bank Account
In this chapter we will give you detail information to teach you how to transfer the Freecharge Wallet Balance to Bank Account. We all know that why it is important to transfer the wallet money to your bank account because you want to use the money in cash form sometimes. Therefore learn the trick to transfer the money in bank account from Freecharge Wallet.
The online recharge site Freecharge has brought some tricks for its users to transfer their Freecharge credit to their bank account. It always provides discount and cashback offers to its users and this time it has brought an amazing trick by which you can transfer your Freecharge wallet amount to your bank account. You can now use this balance for online transactions, shopping or you can take cash amount from the ATM. The trick uses Freecharge virtual card to add money to BookMyShow app. You will be able to transfer your money without any deduction.
Transfer Freecharge Credit to Bank Account, Transfer Freecharge Top Up Credit and Cashback Balance in Bank Account using BookMyShow
How to transfer Freecharge Wallet credit to Bank account
The procedure to transfer Freecharge wallet money to your bank account is very simple. This process has been described as follows:
The procedure has two steps- In first step you will have to transfer money from Freecharge to BookMyShow and then in second step you will have to transfer money from BookMyShow to Bank account.
You will require freecharge Go Master card and BookMyShow account.
Open your Mobile app BookMyShow and login to your account.
Open My Wallet and go to Add cash.
Enter the amount that you want to add from freecharge account
Use Freecharge Go Master card details on the payment page.
Then Go to My wallet Page and proceed to Transfer to bank option
Fill your bank details and click on next
The amount will get credited to your bank account within 48 hours.
Benefit of Freecharge Money transfer to Bank account
The benefit of this Trick To Transfer Freecharge Credit to Bank Account is that you can even transfer your cashback amount and the amount earned through refers into your bank account which is not possible through direct transfer of Freecharge amount in bank. You can transfer a minimum amount of Rs 100. You can add top up cash amount to your bank account.