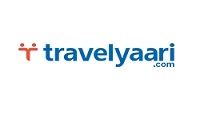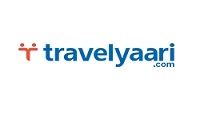 New user Offer: Rs 75 off on Rs 750 Bus Booking
Copy this code and use at checkout
Get Rs 75 off on Bus ticket booking while making the purchase of Rs 750. The Travelyaari New user offer is not valid on State Roadways Buses.
Expires: Expires 31st December 2017
Submitted: 6 years ago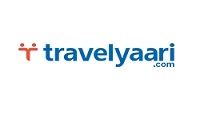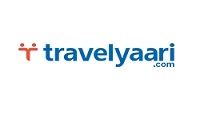 Rs 150 off on 600 Bus ticket
Copy this code and use at checkout
Amazing Bus ticket offer where a user will get Rs 150 off on travelyaari using the coupon code TYBETTER. The offer is not valid on State Roadways Bus.
Expires: Expires 20th January 2018
Submitted: 6 years ago
Travelyaari Coupons & Cashback Offers
| | |
| --- | --- |
| Today travelyaari.com offers | Discount Deals |
| Activity Booking Coupons | From 30% to 50% Discount Deal |
| Holiday & Tour Booking | 50% Discount |
| Domestic Hotel Bookings in India | Upto 70% Off |
| Bus Ticket Booking | 70% Off |
| Bank Cashback offers | On selected Credit & Debit cards – ICICI, Citibank, SBI, Axis Bank etc |
Short History of Travelyaari
Trevelyaari (Trevelyaari.com) is considered as India's largest online bus booking portal. Apart from bus booking it's also offer booking for Hotel, Tour and Activity. This online travel agency started its operations way back in the year 2007. It was founded by Parthasarthi Sinha, Aurvind Lama and Prateek Nigam. Travelyaari is the initial brainchild of Mr Lama. Later he contacted his two friends to form this Company. Mantis Technologies Pvt. Ltd is the parent Company of Trevelyaari. Mantis Technologies Pvt. Ltd has played a pivotal role in developing the bus travel industry in India. Travelyaari after its inception shifted the complete bus booking mechanism to internet. This enabled the bus booking setup more accessible and organized. All the three founders of this Company initially invested their own personal savings to start this Company. They vision and hard work did show promising results and was met with huge customer enthusiasm. This largest bus booking portal of India has its head office in Bengaluru and has branch offices in all the major cities of India which include Ahmadabad, Pune, Hyderabad, Chennai, Vijayawada and Rajkot.
Travelyaari has around 50,000 unique visitors per day. This Company has a network of over 2,100 bus operators and 150,000 bus options per day on 45,000 routes. Till date it has served over 40 million bus travelers.  It has helped this industry by developing a global distribution system for bus operators to manage their inventories and operations. Travelyaari has completely changed the perception about the bus travel in India. Normally people associate horrible road travel, sudden set or bus cancellations, tedious booking system with bus travel in India. But with the advent of Travelyaari this scenario has completely changed. Travelyaari seems to have put an end to all the hassles involved with bus ticketing problems in India, It can completely changed the way every Indian citizen perceives bus travel. Another aim of the Company is to break into the government market and expand to other countries in the coming years. According to the Company's founders the very people who were apprehensive about the new bus booking system offered by Travelyaari is now thankful to them for offering such a efficient system of bus travel booking.
The Company has pioneered in establishing a 100% percent real time bus ticket inventory system across India. The technology offered by Travelyaari enables bus travelers to view the seats which are available for booking and the seats which are already booked, thus enabling passengers to book their desired seat choice. Industry experts regard Travelyaari as a huge enabler for the bus travel industry in India. Top ensure greater serviceability of the bus industry, Travelyaari produced a platform which helped to completely streamline the supply chain process of the bus industry and connect it to all the stakeholders in a real-time basis. This e-commerce giant currently supplies more than 60% of bus inventory across India. The Company has earned huge praises and accolades from its customers for its excellent service. The Company received 'TATA NEN top 30 hottest startup in India' award. This Company is on a constant path of innovation.  It has a very energetic workforce who constantly endeavors to offer the best to the stakeholders. Travelyaari constantly improves its technology which in turn helps keeps travelers updated.
Amazing Online Booking Facilities For Bus And Other Travelers
Travelyaari offers fantastic faculties for online bus ticket booking, Besides this it also offers online booking for Hotel, Tours and Activities (all displayed in the main webpage of Travelyaari). Travelyaari's 100% percent real-time bus ticket inventory system enables travelers to confirm their bus ticket in a minute. Travelyaari has tie ups with leading 3000+ bus operators in the country much to the delight of the customers. To search for a bus one just to type in the name of the departure and the destination city along with departure and return date and click on the search button in the main webpage of Travelyaari.
Travelyaari has its footprint in 6000+ cities in India which includes the likes of Mumbai, Bangalore, Hyderabad, Chennai, Delhi etc. The main webpage of Travelyaari displays the top bus routes as well. The bus types which operate under Travelyaari include top brands like Volvo, Mercedes, Scania etc. All the buses have top class amenities like GPS, AC, TV etc. Under the tour section in the webpage there are different choices like Weeklong Getaways, Top Tour Packages, Weekend Getaways. The hotels section lists hotel choices in top destination of India like New Delhi, Goa, Mumbai etc. The Activates section shows different activities choices like Activities Across India, Water Sports, Aero Sports, Extreme Sports etc for travelers to book online. Travelyaari offers all the above at very affordable prices.
Attractive Hotels Discounts/Offers/Deals at travelyaari.com
Travelyaari sets very high standards as far as customer satisfaction is concerned. The Company has come with something called the privilege card under which frequent travelers are offered solid discounts and terrific offers. There is also a 'Friendly Deals' section which showcases attractive deals. Travelyaari also offers an excellent best for those who are on the go. It is extremely user-friendly and comes with a myriad of features. TYSURE is a signature offering of Travelyaari under which it offers a promise of reliability to its customers.  Under TYSURE customers are informed of cancellations well in advance before the real time of departure. In the event of any cancellation if no alternate arrangements are made Travelyaari offers prompt refunds. TYSURE initiative tries it best to offer alternate arrangements in the event of a cancellation. Under TYSURE travels are offered worth Rs 1 lakh travel insurance cover every time when one travels by bus under Travelyaari.
Here at PromoCoders check the best Discount deals and Travelyaari Coupon Code & Offers. Moreover, check our special section where we publishes the Travelyaari Bank Offers which help you to save money in form of Cashback provided by the Credit Card and Debit card providers like ICICI bank, Citibank, SBI, Punjab national bank, HDFC Bank and Axis Bank.