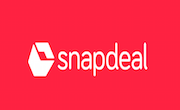 Coupon Details
Snapdeal Republic of Savings 21st-26th Jan- Snapdeal Republic Day Sale on Snapdeal.com
Snapdeal Repulic Day sale is Live now, Buy Online various product at discounted rate. We will update the latest Snapdeal Repulic of saving offers every hour. Mobile, laptop, Notebook, Kitchen items, office Furniture and Electronics Products.
On 21st January there is again a big day of this year, Snapdeal Republic day sale will help people to enjoy the party with super saving discounts ranging from 30% to 50% on almost everything. Users can visit the portal on the sale day to get heavy discount on products such as Mobile Phone, Electronics, Headphones, Pen drive, Washing Machine, Hard Disks, Computer, Laptop, Tablets, Refrigerator etc.
Are you wondering to buy any electronic products like Laptops, Mobiles, Fashion or any other product? Then be happy because Snapdeal has brought exiting offers in this republic season from 21st to 26th Jan 2016. You can buy products that you had desired to buy since long at price below than their usual prices. You can save your huge amount of money through this Snapdeal Republic Day Savings. Through this republic of savings you will have some right given by Snapdeal by which you can listen to your favorite music, eat good food, sleep like a king, look fabulous, drive awesome, stay fit, become handy at home, be tech savvy and groom yourself. These pseudo fundamental rights will enable you to fulfil your requirements at lower cost than usual. You will surely like to shop through Snapdeal in this festive Republic season.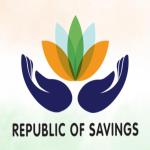 Snapdeal Republic of Savings, 21st to 26th Jan Republic Day Sale on Fashion, Mobile, Electronics and Home Products
Snadeal Republic day Offer – American Express Card Offer
Get the deal every hour and grab additional 10% cashback using the American Express card and also grab 10% extra off on using Freecharge Go MasterCard.
How to use Freecharge Go MasterCard on during Snapdeal Republic of Saving offer;
Login to Freecharge aacount
fill up the MPIN and get the Go card.
Use this at the time of Payment.
Get Rs. 100 Cashback on Shopping at Snapdeal.com
You can choose any product that you want to buy on Snapdeal and you will find that Snapdeal has brought amazing offer for that product. You can wait for one to two days for doing shopping because you are going to save a lot of your bucks. Snapdeal know the requirements of its customers and hence it has brought offers for every product that its customers may have aspired for. It is a great Republic Day Sale 2016 which is specially designed keeping the users of Snapdeal in mind. You will enjoy shopping for your daily or occasional, Formal or casual, family or friend, personal or public needs. Everything would be made available to you are the offer price which is very less. You can shop as much as you can because this sale is not going to come again in the whole year.
You can trust for buying mobile and electronic products on Snapdeal. There is bank offers also by which you will have 10% extra cashback on using American Express cards and 5% cashback on HDFC cards for making payment through these cards. You will have some other offers also through this great Republic Day Sale 2016 on Snapdeal. So, wait for the moment when you will be able to buy products at the price that will be according to your budget. The day is not too far, it is approaching very soon.
26 Jan live republic offers
Snapdeal has brought super deal on every hour from 9AM to 9PM. This great Republic day 9am to 9pm Sale will bring you amazing new offers every hour from 21 Jan to 26 Jan. You will be able to buy products at the cheapest price and you will have some extra offers from American Express and HDFC bank cards. Also get Snapdeal Coupons before placing any order online.
Snapdeal Republic day Sale HDFC offers
Get Additional 5% off on Using the HDFC Bank Credit card and Debit card.