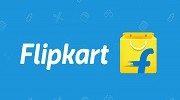 Coupon Details
Buy Flipkart LYF Flame Smartphone and Get Free JIO 4G SIM with Unlimited Data
Reliance Lyf has dropped the price of its Smartphone. Along with that, it is providing free 4G data for three months on buying Reliance Lyf Smartphone. You can buy Lyf Smartphone at the lowest price possible and you will get a Jio SIM with 3 months of Unlimited 4G data. Reliance has cut the price of Lyf phone and is giving you a discount of Rs 1000 on buying the Reliance Lyf Smartphone Flame 3 and 4. It is also providing a heavy discount of Rs 4100 on Lyf Water Flame 5 phone and Rs 4000 price drop on Flame 6. You can buy LYF Flame 3, Flame 4, Flame 5 or Flame 6 to get free JIO 4G SIM having unlimited Data for 3 Months.
Follow the steps given below to avail Reliance LYF Flame Jio 4G SIM Offer:
Go to Nearest LYF Flame store or click on its offer page to get it online
Select your LYF Flame Smartphone model.
Enter your Location and Pin Code
Make Payment and Place order
Flipkart Reliance LYF Mobile Phone Specs & Features
You can buy Reliance Jio 4G SIM only if you have a Lyf Phone or if you buy a new Lyf phone. You need to register on Reliance Jio Website if you want 4G connectivity on your Reliance SIM. Lyf Smartphone is now available with free unlimited data and voice calls for three months or 90 days. You can upgrade you Reliance CDMA SIM to the Reliance Jio SIM to avail 4G connectivity. It will support 4G and VoLTE (Voice over LTE) for better calling feature. Everyone wants fast connectivity in his Smartphone and Reliance is fulfilling their expectation by providing 4G connectivity in Jio SIM. If you do not have Reliance Jio SIM then you can upgrade your previous CDMA Reliance SIM to Reliance Jio SIM or you can get it free with Reliance Lyf Smartphone.
Buy LYF FLAME 8 Blue 8GB with JIO Preview Offer – Shop Now
LYF FLAME 8 Black 8GB with JIO Preview Offer – Buy Now
Buy Reliance LYF 4G Smartphone – Check here
Buy Reliance LYF 4G Mobile Phone @Flipkart.com and Get JIO Preview Offer and VoLTE Voice Call