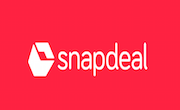 Coupon Details
Buy Fastrack TeeVirus Watch at Rs 895 from Snapdeal
Fastrack watches are the popular name for watches. It is a brand named for the top branded watches. Snapdeal is providing best offers on watches and cashback on HDFC bank debit card by using coupon code HDFC05. You will have the free delivery facility for buying this product online. It will be delivered within 5-9 business days from the date of placement of the order.
Model : ND9915PP31J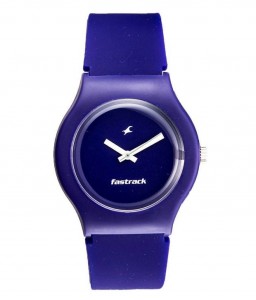 Buy Fastrack Watch TeeVirus Purple colour at Rs 895 from Snapdeal
A stylish wrist watch in purple color is available on Snapdeal at only Rs 750. This Fastrack watch is a style statement for women. You get one year of manufacturer's warranty for buying this product. It has the analog display and stainless steel case. It has the shining bezel with round dial shape. The strap is made from rubber and is of purple color that gives garnish to it. It has water resistance feature. It is the best choice to wear in the casual occasion.
If you are looking for celebrity styled watches then fastrack is the best choice for you. You will find best watches regardless of gender and age in this brand. Watch from this brand is available in every shape, size and color. The design and color suits to your lifestyle and gives good look in every occasion. It gives durability so that your price gets used up to maximum extent.
Snapdeal has brought best offer for the fastrack watches. You can buy watches from top brand at the most reliable price that proves their worth. The watch is water resistant and gives cool look in casual occasions. It looks nice and enhances the look of women. Snapdeal provides the best customer service and delivers the product on time. It satisfies its customers if any problem is found like unavailability of warranty card etc. You can claim of this warranty card within 48 hours of the delivery of the product. After intimating Snapdeal for your problem, it will solve your problem to the maximum extent as far as it would be possible. You will not have to worry about the shine and material of the watch as it is going to last long to satisfy its purpose.