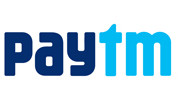 Coupon Details
Wonder Core Ab Excerciser Orange and Grey, 59% Discount and 16% Cashback Offer
Physical exercise is necessary to become fit and healthy. This improves your immunity power and creates zeal to do any work. Protoner wonder Six Pack Core Ab Excerciser is a revolutionary tool that targets your entire core to give you perfect six packs. Wonder Core has one of the ergonomic designs that offer effective total core exercises. It works both on the way up and down focusing on every muscle of your core. The 180-degree motion of the exerciser allows you to exercise your upper, middle and lower abdominal muscles.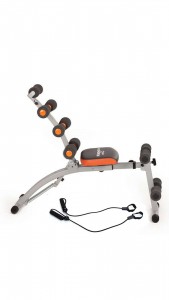 Protoner Wonder Core Ab Excerciser at Only Rs 4124, Use Code SH16 to Get 16% Cashback on Paytm
The simultaneous motion of the six pack exerciser allows you to exercise your whole body at one time. Such motion of the exerciser helps you to get much tighter body in short period of time. You get reverse crunch when you lie back and while coming up there will be regular crunches. With the use of single equipment, you get six different workouts called oblique twists, crunches, lower ABS tucks, lower Ab press, stretch and reverse crunches.
You get comfortable seat to do exercises in the seated position with support at the neck and head. It offers more muscle activity than any ordinary exerciser. The foam cushion provides up and down massaging movements at your back. This relaxes your back muscles and spinal cord to make you feel good. Even if you are suffering from back pain, you can use this Wonder core exerciser. It can be fully stretched so that you can fully lie on it and reduce your pain instantly.