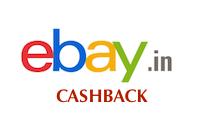 Deal
Expires 31st March 2019
Shop via HDFC Bank Credit Cards on Ebay to get amazing benefits. The HDFC
...More
Shop via HDFC Bank Credit Cards on Ebay to get amazing benefits. The HDFC Bank EasyEMI option is available on Ebay so that you can buy products without paying any down payment. Select EMI option at the time of transaction. Less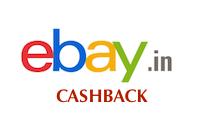 HDFC Bank EasyEMI option is available on Ebay
Deal Activated, no coupon code required!
Shop via HDFC Bank Credit Cards on Ebay to get amazing benefits. The HDFC Bank EasyEMI option is available on Ebay so that you can buy products without paying any down payment. Select EMI option at the time of transaction.
Expires: 31st March 2019
Submitted: 1 year ago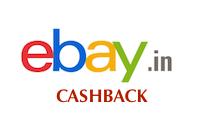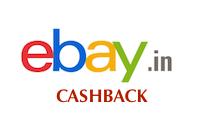 Indusind Bank : 8% Discount on total Product value
Copy this code and use at checkout
In the Ebay Indusind bank offer customer will receive flat 8% off on the Ebay.
Expires: Ongoing Offer
Submitted: 1 year ago
Unpopular Ebay Cashback Promo Codes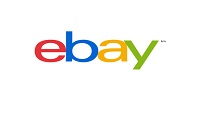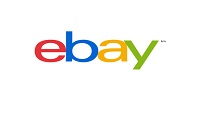 Get a discount of 9% on HDFC cards
Copy this code and use at checkout
Check the latest arrivals in eBay for laptops, camera, electronics appliances, mobiles and much more. Don't forget to use this coupon code to get 9% off on your HDFC credit/debit card.
Expires: Ongoing Offer
Submitted: 1 year ago
Those Expired Ebay Cashback Offers may work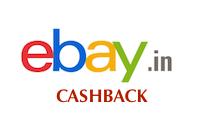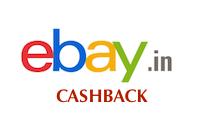 Ebay Airtel Money Offer: 8% Cashback
Copy this code and use at checkout
8% Cashback on total billed value using the Airtel wallet for Payment. The offer is applicable on all products except deal products.
Expires: 31st October 2017
Submitted: 1 year ago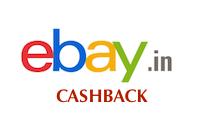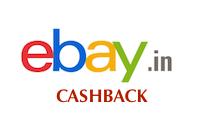 Ebay Mobikwik Wallet offer: 9% Discount deal
Copy this code and use at checkout
Use the Mobikwik Wallet as a payment option and receive 9% extra discount on total product value. The offer is valid on Mobikwik wallet only, apply the code for an instant discount.
Expires: 31st October 2017
Submitted: 1 year ago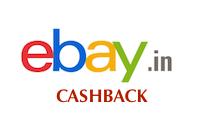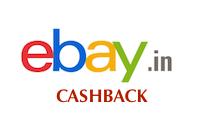 ICICI Bank Offer: 15% off
Copy this code and use at checkout
Payment using the ICICI Credit and Debit card on Ebay.in and get up to 15% off. Use the code provided here and avail the discount of Rs 500 or 15%
Expires: 31st October 2017
Submitted: 1 year ago
Ebay Bank Offers & Cashback Voucher for Indian Banks – SBI, HDFC, ICICI & Citibank
Ebay Overview
e-Bay is an international e-commerce company. The company facilitates business to business as well as business to consumer sales. The company was founded by Pierre Omidyar in the year 1995. eBay is now a multimillion dollar company and is functional in more than 30 different countries from all across the world.
The company has a different ideology than most other companies in this particular business. The company unlike most of its competitors provides the user with an online auction base, where one can bid for the product. e-Bay does not charge anything from the buyers, but the sellers have to pay a price when their products are listed and also when a product is sold. With this particular concept, the company has been in the business for more than 22 years now. However, it was primarily known as AuctionWeb.
New Way to Shop
AuctionWeb was started completely as a hobby of its owner, Omidyar. However, soon the founder understood that he would have to upgrade the business account of this particular website, as the number of users of this particular site was way too much. This is just the reason that the company started charging its sellers a small price. In the year 1996, the company went on to have a deal with Electronic Travel Auction which wanted the company to sell ou the travel tickets and the other travel products for it. It was in the year 1997 that the company finally thought of changing the name from AuctionWeb to echobay.com. However, while purchasing the same, Omidyar noticed that the domain is already purchased by the company Echo Bay Mines and so he had to restrict himself to eBay, which went on to become a brand for itself.
However, after having established themselves as one of the many e-commerce companies in the world, the website then went on to charge each and every seller for listing the product and then a percentage of each sale that the company does. It also went on to acquire some of the local e-commerce websites from different countries to help themselves have a strong base around the globe. The company also makes the sales even more exciting with the offers and the discounts that one can enjoy with the each purchase.
Bigger steps to grow fast
After being in the business for long, the company has gone on to acquire a lot of companies, which includes the likes of StubHub, Craiglist, Skype and much more. However, the company did not have the best of their luck with these accusations and had to sell out most of them to the other investors and the sellers. Skype, which was acquired by the company in the year 2005, was finally sold to Microsoft, which bought the same in the year 2011. Paypal, which the company had bought in the year 2002 went on to be declared as a free company in the year 2015.
Ebay Bank Offers for ING Vyasa, Kotak Bank, PNB, Bank of Baroda, Citibank etc
Ebay HDFC Offers – Reliable tie-up
The Ebay HDFC card offers to attract the users to select the particular product of their choice at cheapest possible and then choose the HDFC as a primary payment method, the user will get a 7.5 % cashback or discounts. Discounts can only be redeemed by the user who has a valid account with HDFC bank. The cardholder will have to use either HDFC Debit Card, HDFC Credit Card or Net Banking to avail the Cashback. The eBay Cashback amount will be credited to their bank account within 90 days or time specified by the banking company. The user must read the terms and conditions of the said bank offer and validity on selected products.
eBay ICICI Coupons – Another way to Save money
eBay is a multinational giant online retail store that provides Products for your daily needs.  The customer can buy products easily and quickly. The company offers multiple payment options along with Pay through Banking Cards, if you have an ICICI Bank Cards then you will receive up to 10% Instant discount on the purchase of Mobile, TV, Refrigerator, Washing Machine, and Electronics. Here are the steps to make the Payment using ICICI debit and Credit cards
Select the product of your choice you wish to buy from eBay. 
The very next step is to choose the payment option as an ICICI Card and enter the ICICI Coupon Code to get a discount.

After choosing the ICICI as a primary payment option, the payment window will redirect you to Net Banking, Debit card or Credit card Payment page.

Activate Deal
Ebay SBI Discount & Deals – Top Banking Partner
Ebay SBI Bank offers are provided to the customers, who holds an SBI powered debit or credit cards. The Customer can receive 10% discount on the purchase of anything from the portal. But make sure, they should choose the SBI as a payment option while finalizing the shopping bill. Although discount is applicable on the type of cards like SBI Debit Card or SBI Credit Card.  The Bank also offers a separate discount deal to the customer who holds a savings account with Bank and has a Net banking account instead of Credit card.
Better Security with VISA, Master and American Express Cards
To ensure safe shopping and unmatched customer security Ebay offers numerous options to its buyers. It offers excellent payment options like Online Bank Transfer, Credit / Debit Card (Master/VISA / Rupay / American Express) and cash on delivery. eBay GUARANTEE feature guarantees to replace or refund one's entire payment if one is not satisfied with one's purchase on eBay. It is a VeriSign certified site. To bid for an item one has to type in the highest price one is willing to pay for an item and click on the Place Bid button and after this click on 'Confirm Bid' button to commit to one's bid.
All offer impressive discounts. eBay also offers a PAYBACK Loyalty Program. Those who use HDFC, ING Vyasya, Kotak Bank, Citibank, SBI, PNB, ICICI internet banking get a 15% additional discount on their purchases.
Never mind if you don't find a right Ebay India Promo Codes here for Banks. eBay generally gives 20% off as compared to other shopping sites, thus shop as much as you like on the portal.