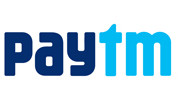 Coupon Details
Snowbird Electric Cooker with 43% Discount on Paytm
The use Electric Pressure Cooker in cooking has made the cooking process very easy and convenient. You can now eat hygienic food prepared in Electric cooker at a steady temperature. Snowbird Electric Cooker has 5 Litre of capacity for accommodating the food item it. It has limited pressure security with anti-blockage protection. It controls pressure and provide temperature required for cooking the food items in a smooth way. A single machine can cook six items namely Rice, Cake, Fish, Meat/Chicken, Porridge Soup and Bean/Tendon hence called six-in-one pressure cooker. It is a pressure cooker that can also be used a food steamer. The cooker is not only used as a pressure cooker but also a slow cooker food steamer, soup maker and sauce pan.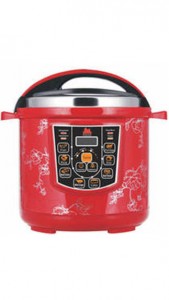 Snowbird Electric Pressure Cooker at Rs 2850, Purchase with 43% Discount from Paytm  – coupons
The electric cookers contain automatic timers and other settings for customized cooking. The cooker can be started with the single press of button. The electric design of the cooker has made it possible to contain heating source inside them. You can calculate the time for the cooking and set that time and become free. You can do other important work rather than sticking near the cooker.
The 5Litre Snowbird pressure cooker is durable due to the use of aluminum material for its pan. The cooker consumes 350 Watt of power and operates at 220 to 240 V which can be available with ease everywhere. It produces a frequency of 50Hz to 60 Hz to suit the cooking of food at desired circumstances. You get one year of manufacturer warranty for this product.