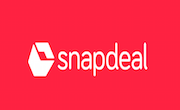 Coupon Details
Buy Online Pureit Advanced RO+UV Water Purifier Exclusively Available on Snapdeal.com
Snapdeal is providing a heavy discount offer on Pureit RO+UV Water Purifier without using any coupon code. You can get 27% discount on buying Pureit Advanced Water Purifier on Snapdeal. The Water Purifier has both the RO and UV technologies to purify water. It can remove fine and coarse particulate matter and dust. The Pre RO Carbon filter removes chlorine and organic impurities such as harmful pesticides. It absorbs bad odor and taste causing organic compounds present in the water. It has improved the life of carbon filter and RO Membrane. RO membrane of the Pureit Water Purifier removes dissolved salts, pesticides, hardness and heavy metals present in the water. It also removes microbes present in the water like Bacteria, Protozoa, Cysts and Viruses from the contaminated water.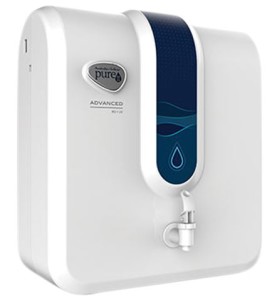 Buy Pureit Advanced RO+UV 5L Water Purifier at Rs 9599, Avail 13% Discount on Pureit Advanced Water Purifier
Microfiltration membrane or UV chamber ensures double purification of water. Post-RO Carbon Filter present in the water purifier gives the final purification and maintains the taste of water. Pureit Advanced Water Purifier purifies water in six levels and makes it suitable for drinking purposes. The 5L Water Purifier requires electricity to operate and has auto off feature. With the PP Melt Blown Pre-sediment filter, Pre-RO carbon filter and Post-RO Filter, Post-carbon sediment filter, Reverse Osmosis Membrane and UV Chamber, you will get purified water along with good taste. You get free installation facility for buying it from Snapdeal. The new advanced RO+UV Water Purifier can be bought with one year of warranty.
You can get 12 Litres of purified water at a flow rate of 12 L per hour. The Municipal Tap Water will go through Membrane, UV Chamber, and Post RO Carbon Filtration stages to make your drinking water suitable for good health and food digestion. You can buy this Advanced Water Purifier for your home or office. This can maintain good health of your family and staff members.