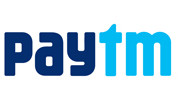 Coupon Details
Logitech USB Gaming Mouse Now Available on Paytm at Rs 3709
Gaming requires good and steady performance of mouse. Without this you cannot move it smoothly. Logitech mouse gives you that performance without letting you stuck at any point. The mouse let you set its speed and the way of its operation for the gaming and other purposes. It can work smoothly on any surface rough or smooth. It has eleven programmable buttons that can be programmed using Logitech Gaming Software. This software is required to set DPI preferences.
Model ID- G502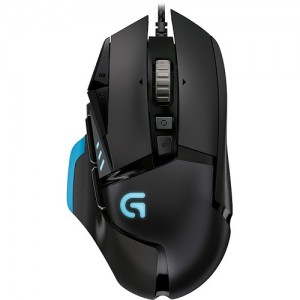 Logitech Gaming Mouse at Offer Price Rs 3709, Now Available on Paytm, USB Gaming Mouse with Accuracy on Rough and Smooth Surface and Adapts to Every Environment
Logitech Gaming Mouse is the best gaming mouse having a scroll wheel that decides the mode of operation with Proteus core. You can modify it for click-to-click precision or hyper-fast scrolling. You can customize the mouse performance by balancing its weight that gives you comforts. You can arrange the five parts of mouse weighing 3.6g each, you can add some or all at a position tailored to your requirements. You can shift through five DPI settings according to your requirements.
Paytm is providing good offers on gaming mouse. You can buy Logitech G502 USB Gaming Mouse at offer price of Rs 3709. There is 31% discount on buying this product and an extra cashback and thus costing the mouse for Rs 3709 only. You can use promo code G10 to get 10% cashback. You will have three years of manufacturer warranty for this product.
The Logitech Wireless Mouse has the most accurate sensor in the market that gives it the best performance. It has primary buttons rated for 20 million clicks. You get an improved key plate design for better click feeling and performance.