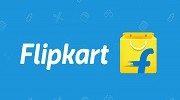 Coupon Details
Flipkart Exclusive Sale- Buy Vu 4K Smart LED TV at Rs 46990
Looking to upgrade your old TV set this Diwali season but thinking about it over and over as the latest feature packed ultra HD televisions doesn't suit your budget. Your dilemma ends here, with the Flipkart exclusive Vu Ultra HD Smart LED TV. Vu 4K Smart LED TV Flipkart  is available at unbelievable price. Vu is an Indian electronics company which offers latest technology products at an affordable price. Vu Ultra HD Smart LED TV is the perfect example of technology mixed with reliability.
Buy Flipkart Vu 4K Smart LED TV: 27 % Discount, Price, Specs & Features
The Vu 4K Smart LED TV features the A+ Grade panel which signifies that no compromise is made in designing this Television set. Its Ultra HD 4K display with a display resolution of 3840 x 2160 does not let you miss the most minute picture detail. Moreover, the wide 178-degree viewing angle ensures the best viewing quality, no matter at what angle you are sitting from the TV. The Built-in dual speaker produces rich and crisp clear sound and it complements the amazing picture quality of this set.
Vu Smart LED TV offers you more than just watching programs and movies on it. It runs on android based platform with so many pre-installed apps like YouTube, Netflix, Facebook, Picasa and much more. With Vu 4K Smart LED TV present in your living room, you will never feel boredom again.  To enhance the connectivity of this fabulous device Vu 4K Smart LED TV has been packed with WiFi, 4 HDMI and 3 USB slots.
If you like extreme gaming and looking for the display which gives ultimate graphic experience and realistic looking visuals, your search ends with Flipkart Vu Smart LED TV, the 4X Graphic Engine makes this TV ideal for extreme graphic gaming. Also the 3-years warranty provided by Vu ensures you won't face any problem in case of any issue with the product.
Model Name– Vu (50) Ultra HD (4K) Smart LED TV
Vu 4K Smart LED TV Price in India–  46990
Buy Vu 4K Smart LED TV Flipkart now and save a lot of money. Flipkart is offering a huge discount of 27 % on this item without the need of any Flipkart Promo Code or Coupons. Vu 4K Smart Led TV Flipkart price is Rs 46990 after the discount.
Buy Vu 4K Smart LED TV Flipkart-> Click Here