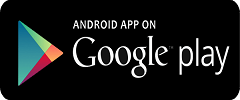 Coupon Details
Avail 13% Discount on Tatacliq.com for Buying Apple iMac Desktop        
Apple iMac gives the ultimate desktop experience. Along with the best display, you get the best performance for the processor, graphic and storage capacity. Every feature is concise within a compact figure. The new 21.5-inch iMac has Retina 4K display to deliver spectacular and lively image quality. The high capacity hard drive of the iMac gives innovative solution for the storage of apps, documents, and images. With Intel Iris Pro Graphics, you get stirring visual effects at maximum speed.
Apple iMac in Rs 107148 @TataCliq.com, Get 13% Discount on Apple iMac Desktop  
You can buy Apple IMac at Rs 107148 from Tatacliq. This is a 21.5-inches Desktop iMac in silver color. The Apple iMac runs on 3.1 GHz Intel Core i5 processor and 8 GB RAM to give the multitasking performance. This is a 1TB computer system having HD camera to capture images. It provides enough storage space to save various digital files. This gives Retina 4K display using IPS technology. It utilizes Bluetooth 4.0 wireless technology to share data and files with another computing device.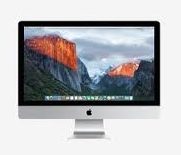 TataCliq Apple iMac Price – 107148
The iMac has Intel Iris Pro Graphics for better display. You will get one year of manufacturer warranty for buying the Desktop iMac. You can return the product after purchasing it within 10 days of delivery if not found satisfactory. It operates on Apple OS. The iMac accommodates four USB inputs. It gives a resolution of 4096 x 2304 pixels. Every feature is available in sleek design to access pictures, calendar, songs or videos. You can save your important documents in iCloud to access it from any iPhone, iPad, Mac or PC.