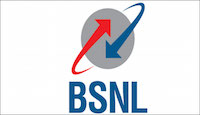 Free Unlimited Local/STD Calls+ 1GB Data/Day @ Rs 459 for 90 days
Deal Activated, no coupon code required!
Recharge with Rs 459 pack of BSNL and get unlimited Local/STD calls free on any network for 90 days. Also, you will get 1 GB Data/Day.
Expires: No Expires
Submitted: 4 years ago
Recharge your BSNL prepaid Number with Rs 107 Plan and get 1.5 GB Data
...More
Recharge your BSNL prepaid Number with Rs 107 Plan and get 1.5 GB Data and Rs 100 Talktime for 30 days. Your call rates will be 10 paisa/minute on BSNL Network and 30 paisa/minute on other network operators for 120 Days. recharge now to avail the offer. Less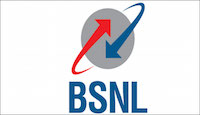 Recharge with Rs 107 & Get Free 1.5 GB Data+Rs 100 Talktime for 30 Days
Deal Activated, no coupon code required!
Recharge your BSNL prepaid Number with Rs 107 Plan and get 1.5 GB Data and Rs 100 Talktime for 30 days. Your call rates will be 10 paisa/minute on BSNL Network and 30 paisa/minute on other network operators for 120 Days. recharge now to avail the offer.
Expires: Expires 26th November 2017
Submitted: 4 years ago
BSNL Promo Codes & Discount Voucher
Advent and Establishment of the Telecom Giant BSNL
Incorporated on September 15, 2000, Bharat Sanchar Nigam Limited is the product of the amalgamation of Central Government Departments of Telecom Services (DTS) and Telecom Operations (DTO). It has been in operations since October 1, 2000, with an aim to establish a global presence in the telecom industry. It is amongst the leading public sector undertakings in the country and is providing an exemplary array of telecom services across the country. Today, BSNL connects 646 districts, 9519 cities, and 6.25 lakh villages with 1,17,090 GSM BTSs, 9,594 CDMA Towers, 102 Satellite Stations, 7,73,976 RKm. of OFC, 4751 RKm. of microwave network.
It has brought in innovation in rural sector by introducing ICT applications in villages to bridge the digital gap between urban and rural parts of the country. Its services are spread in every nook and corner of the nation, except in Delhi and Mumbai, which is unbeaten by any other service provider as of now. As on October 31, 2016, BSNL proudly boats its customer base of 1.02 million WLL and 94.36 million cellulars. More than 55% of Wireline connections in India are single-handedly provided by BSNL. Not just that, BSNL serves 21.86 million broadband connections. BSNL's advanced multi-gigabit and multi-protocol convergent IP structure provide services like voice, data, and videos through its Backbone and Broadband Network.
Bouquet of Services Offered By BSNL
The comprehensive bunch of services offered by BSNL reach the toughest of terrains such as Siachen Glacier. The customer base of BSNL ranges from individual users, offices and big organizations working in various cities and states, therefore, the services offered are also customized according to what the customer is looking for. One can avail various Landline services which include BSNL Landline, Telephone Facilities, PCO, Dial-up Internet, IN Services, and various other NGN Based Value Added Services.
The Mobile services have an abundance of tariff plans which consist of CDMA, GSM, CDMA Fixed, Wi-Fi Max, and various Data Plans; all of them have prepaid and post-paid options for the convenience of the customer. Wi-Fi Max is a plan that BSNL has innovated in order to facilitate the customers with high-speed internet at an affordable price. The technology can be availed in 3 forms: Indoor, Outdoor, and Dongle. While indoor modems are most suited for homes and offices and dongles can be used for individual devices via USB Ports, outdoor connections will work best for a village or rural setting. The outdoor connection can be accessed from as far as 15 Kilometers from the BTS site. Wi-Fi Max will knock the markets with a wide range of user-friendly plans and affordable tariffs. Plus, this latest Wi-Fi technology will provide the speed of 7 Mbps for data download and upload, which is quite good.
BSNL has incorporated 3G Data Plans in its services so that the users can go for faster internet for less. The Broadband network of BSNL is also widespread; it offers Landline Broadband, Mobile Broadband, Fiber Broadband (FTTH), CDMA Broadband (EVDO), Wi-Fi Max Broadband, and Dial-up Network.
The Enterprise services provided by BSNL include IDC Services, Data Services, Enterprise Broadband, Voice and Mobility services, Managed Services, and other services which are Global Satellite and Phone Service, Web Colocation, Fleet Tracking, Video Surveillance, USOF Project, Web Hosting, and v-Sanghoshti Service. Small businesses and Entrepreneurs can also opt for GSP Services provided by BSNL. Plus, with the above plethora of services, you can also get a customized contact number and participate in frequent auctions to get the fancy number which you can proudly flaunt.
Offers, Deals, and Discounts Brought to You by BSNL
BSNL is the network of the masses in India and is relied upon by a major chunk of the rural population to stay in touch with their loved ones and stay upbeat with new developments in the digital sector. It comes up with exciting offers every now and then to ensure that its customers get the best deals for less. The recent BSNL Broadband deal it has come up with has bombed the internet as new subscribers of BSNL Broadband can enjoy unlimited data for just INR 249 every month for the first year at the speed of 8 Mbps up to 5GB and up to 1 Mbps beyond. In order to avail the plan one has to provide a security deposit of INR 500 but with additional free calling from 9 PM to 7 AM on weekdays and all day on Sundays that's worth it.
BSNL Cloud Services
Cloud storage facility is the new must-have for living in the digital world and BSNL is offering free storage of up to 1 GB on its e-mail and one can upgrade the storage with additional charges of INR 500, 1000, and 2000 for 5GB, 10GB, and 25GB storage, respectively. What will attract the mobile-savvy generation the most is the huge array of data and calling offers available on the purchase of a new BSNL SIM Cards which came into effect from August 2017. These data plans include packs which will provide you unlimited free calling and free 3G data every day until the plan lasts.
BSNL New Offers 2017: Unlimited Calling on Bharat Mobile in Rs 97
BSNL joining hand with tech company Micromax offers an unlimited calling data plan for Rs 97 a month to Micromax 4G VoLTE enabled Bharat Mobile Phone users. The price of the Mobile phone is Rs 2200 and it supports 3G network as well. In this BSNL New offer, the user can buy the Bharat mobile phone in Rs 2200 and enjoy unlimited internet paying just Rs 97 per month.