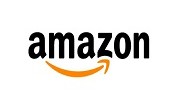 Coupon Details
Buy Online Belkin F5L071ak 200W AC Anywhere and USB Port in blue at Rs 2600
Belkin F5L071ak200W AC Anywhere and USB Port makes it possible to charge your electronic devices even on travel. You only have to power on and your electronic devices will charge in the car while you travel. There is high-efficiency power conversion which prolongs the automotive batteries service life. It has a cooling fan for temperature protection. The USB port allows simultaneous charging of MP3 players, cell phones and any other electronic devices.
Power on the go charges your electronic devices in the car while travelling. Belkin Anywhere and USB port make it possible to charge the gadget which has portable charging option. You can remain assured that you electronic gadgets would not get out of charge on the way. You will not have to worry when you will have to travel long distances by road. This power packed gadget ensures that you can play, surf, text and talk for hours and remain connected to the world even in the remote areas where there is a lack of electricity.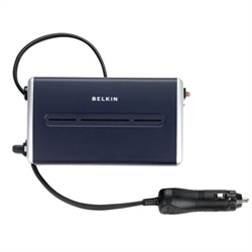 Online Belkin AC Anywhere and USB Port at Rs 2600 only at Amazon
You can conveniently charge anything from your Laptop to Mobile phone through this Belkin Anywhere. You can use it for a quick shave with your electronic shaver when you have to directly attend a party after a long day travel. It has an inbuilt cooling fan which regulates the temperature and protects it from getting overheated. The AC anywhere fits into the cigarette lighter socket in  the car and converts the DC power to AC power to let you stay connected every time. It also has a lead power indicator which lets you know about the remaining power in the inverter.
The AC Anywhere and USB Port comes with a convenient switch to on and off the power connection. You may switch off the inverter when it is not required. It has an automatic overheat shut-off feature which prevent any damage to the connected gadgets if the inverter reaches a temperature of 150F. This AC Anywhere comes with a 200 watt power and features 2 AC outlets. It allows to charge multiple devices at the same time.
Purchasing the Belkin AC Anywhere  is really simple. Just visit the amazon.in from your web browser and or install the mobile App. Add product in to card and enter the coupon code if have.