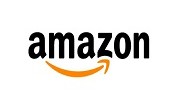 Coupon Details
Amazon Debit Card Credit Card Offers September 2017: SBI, HDFC, Citibank, Check latest Bank cards benefits
HDFC Credit Card & Debit card Offer
On 10th July and 12th July during Amazon Prime Day get discount up to 10% using the HDFC Cards (Expired)
————-
Get up to Rs 1000 cashback on Citi Credit Card
Coupon Code: CITI1000
Applicable in: – Citi Rewards Card, IndiaOil Citi Credit Card, Citi Cash Bak Card, Citi PremierMiles Credit Card
————–
Amazon Credit Card & Debit Card Promo Code September 2017
In this fast pace life, a secure financial transaction is a most important thing as uses of these have rapidly increased. Nowadays 70% people makes payment online using their credit, debit card or any other online method of payment. Gone those days when people have to carry money to buy anything, as technology has provided certain different ways for the economic transactions. A credit card is issued for a person who wishes to purchase goods and services on credit. It is a type of cash in advance method, in which the cardholder can borrow money to make payment for a particular transaction he/she wants to do. Though merchants can accept the type of credit card they want to accept. For this, they use advertisement boards or by orally indicating the cardholder that whether the credit card service is acceptable there or not.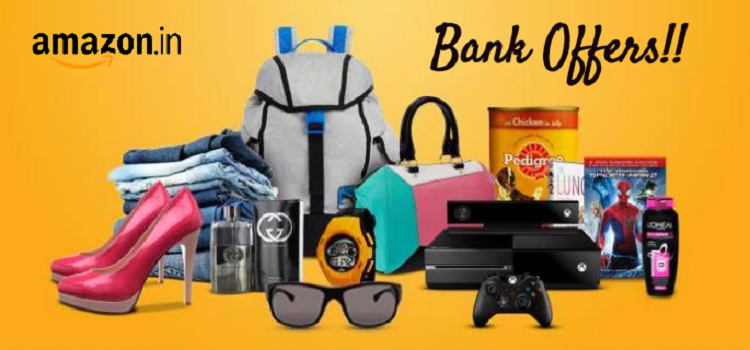 Steps for credit card transaction
The procedure to use a credit card is simple, in which the cardholder simply present his/her card to the merchant, which use it to swap it at the retail point of sale system. Details sent to the authorised bank through the internet and then forwards to the network. Once cross-checked, the payment request clears the on the basis of the card number, billing address, payment amount, expiry date and CVV.
It is very easy to use the credit card. Cardholder simply present the card to the merchant, and he will swipe the card using the reading machine. The Merchant will charge the money whatever a user has spent. To make the secure transaction, credit card company will send the user an SMS containing the useful information such as money spent, merchant name, date and time.
How to use Credit Card on E-Commerce site
There is a significance of credit card usage in the e-commerce market. Most of the shopping sites in India such as Amazon, Myntra, Flipkart etc accept the payment through credit card.
Using the credit card also provide more benefits as sometimes top e-commerce site like Amazon offers cashback while making payment online. The customer can get up to 20% cashback using the particular bank card.We have listed down the Amazon Credit card offers;
Amazon Visa Card Rewards for prime members
Amazon Prime Member can receive up to 5% money back while shopping at Amazon.
While using the said card you can get upto 5% back on shopping at amazon.com while 2% on gas stations and restaurants. 1 % back on all other purchases. Besides this, no annual credit card fee will be applicable.
Amazon Store Card: you can get 5 % back on Amazon with no annual card fee applicable.
Bank Credit Card
SBI Credit Card: The State Bank of India issues credit cards for online purchasing and other tasks with a number of offers which are as follows.
SBI Credit Card Offer
India's most popular Bank, and ranked no. 1 in India for making the online payment. The Bank is tied up with many bigger e-commerce sites and offers cashback to their customer while making payment using the SBI credit card and debit card. Moreover, India's top site Amazon is partnered with SBI and twice in a year, Amazon provides up to 10% cashback to SBI customer.
ICICI Debit & credit card Offer
One can get the ICICI credit card based on the net annual income. However, the credit card is offered in three categories namely Lifestyle, Motorsports, and Travel. As partnering with a number of e-commerce websites you can get the ICICI credit card offers to save up to 25% on electronics, movie plans, jewellery, cars, watches, apparels, food outlets and much more.
 Yes Bank Debit & Credit card offer
India's fourth largest private sector bank, the Yes Bankcard offers may vary with attractive interest rates, rewards, lifestyle benefits, dining, travel and shopping benefits.
 HDFC Bank Offers
HDFC always aims to provide the customers with the maximum benefits they can avail using the credit card offers. A flabbergast discount offers, maximum benefits with new exciting features. As per the customer's requirements, the bank offer cards includes Featured Cards, CO brand, Premium, Regular, Cashback, Super Premium and Premium Women. The customer can get detailed information on Range of a credit card in HDFC on the official website.
Citibank Debit & credit card Offer
Citibank is one of the oldest banks in the world and offers many rewards and offers through its credit card. The Citibank PremierMiles Credit Card will be giving you a chance to earn 10 miles for every Rs 100 spent on airlines transactions. You can redeem rewards by following certain steps. The customer can get the benefits of travel, shopping, lifestyle, fuel and much more.