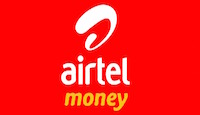 Pay via Airtel money and get a discount of 35% on the purchase of
...More
Pay via Airtel money and get a discount of 35% on the purchase of Rs 1199 & above. Offer valid on MRP of products. Offer is not applicable on gold coins, precious Jewellery, Innerwear, Beauty Products, Tommy Hilfiger, Wildcraft , Casio, Gini & Jony and Jockey. Less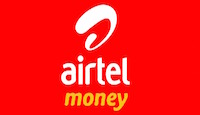 Get 35% off on orders Rs 1199 & above by paying via Airtel money
Copy this code and use at checkout
Pay via Airtel money and get a discount of 35% on the purchase of Rs 1199 & above. Offer valid on MRP of products. Offer is not applicable on gold coins, precious Jewellery, Innerwear, Beauty Products, Tommy Hilfiger, Wildcraft , Casio, Gini & Jony and Jockey.
Expires: Expires 31st December 2017
Submitted: 6 years ago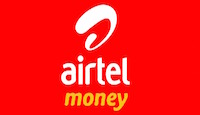 Book hotel room at Treebo.com of Rs 1999 & above to get FLAT Rs
...More
Book hotel room at Treebo.com of Rs 1999 & above to get FLAT Rs 500 Off. To avail this offer you have to load money in your Airtel Payments Bank Account via your Mastercard and then make the payment at treebo hotels official site. Less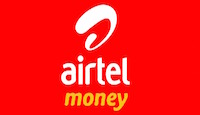 Pay via Airtel Payments Bank and Get FLAT Rs 500 Off on Treebo Hotels
Copy this code and use at checkout
Book hotel room at Treebo.com of Rs 1999 & above to get FLAT Rs 500 Off. To avail this offer you have to load money in your Airtel Payments Bank Account via your Mastercard and then make the payment at treebo hotels official site.
Expires: Expires 31st March 2018
Submitted: 6 years ago
Airtel Money Recharge Offers & Airtel Wallet Cashback Coupons
A Brief Introduction And History Of Airtel Money
Airtel money is a well-known brand in India's M-Commerce space. Airtel Money is essentially an account on one's phone in which one can load money and use it for a wide range of services.  As it is well known, one has to use the My Airtel App to avail the services of Airtel Money. Airtel Money was launched by Airtel M-Commerce Services, which is a subsidiary of Bharti Airtel Limited way back on 5th of April, 2012. Recently Airtel M-Commerce Services was rechristened Airtel Payments Bank Ltd. Currently, Airtel Money services are offered by Airtel Payments Bank Limited. Bharti Airtel Limited is also the parent Company of Airtel, which is India's second largest provider of mobile telephony and second largest provider of fixed telephony in India.
Bharti Airtel Limited is a world-renowned Indian global telecommunications services Company based in New Delhi, India. This Company is the brainchild of the well known Indian entrepreneur and business leader Mr Sunil Mittal.   According to industry experts, this is the first time a mobile operator (Airtel) has launched such a service in India. The popularity of mobile phones was one of the reasons which made Airtel think of launching the Airtel Money application on the mobile phones. Airtel Money transforms one's mobile phone into a secure and convenient e-wallet, which customers can use to load money and use this money for shopping online or paying bills, etc. Airtel also saw huge potential in the M-Commerce segment when it launched Airtel Money. It  is now available all throughout India and is very popular among customers. Instant money transfers, multi-channel payment modes and convenient way to load cash are some of the top class features offered by Airtel Money. Apart from online transactions it also empowers customers to pay over the counter merchants like the neighborhood grocery stores. There are countless opportunities offered by Airtel Money to the customers.  It is like all top notch companies follow strict ethical standards. It is an extremely customer-centric and treats all its customers fairly at all times.
Airtel Money already mentioned above has made many strategic tie-ups with top companies to propel its growth. A strong, innovative and entrepreneurial spirit drives the workforce of the Company.  It is extremely technology driven. It uses cutting-edge technology to enhance the experience of the customers.
Countless Facilities Only at Airtel Money
Airtel Money offers a huge number of facilities to its customers. With the help of Airtel Money, one can make easy money transfers, pay utility bills, recharge DTH, shop online and recharge mobile prepaid phones. With the help of Airtel Money one can send money to other Airtel Money account holders, to any bank account using the NEFT facility and to any mobile (only for super account customers). There are basically three types of account which a customer can avail with Airtel Money, namely– Express account, Power account, and Super account. Express account is created instantly without minimum details of the customer. On the other hand Power Account is an advanced account that is 'Know Your Customer' (KYC) compliant. The Super account is no-frills savings account of Axis Bank on the Airtel Money platform called 'Airtel money Super Account powered by Axis Bank'. For instant money transfers, Airtel Money has tied Ups with 30 leading banks of India. It is available across 800 cities in India and this list is rapidly growing. It has a 42% market share of the PPI (pre-paid payment instruments) industry.
Airtel Money has tie-ups with leading e-commerce companies like Myntra, eBay, Shopclues, Bookmyshow, Jabong, etc where customers can buy online using Airtel Money. One can also use Airtel Money to make donations for social causes, NGOs, Political parties, etc.  Airtel Money has tie-ups with the widest range of electricity boards and customers who fall under these boards can pay their electricity bills using Airtel Money. For prepaid mobile recharge Airtel Money has tie-ups with a lot of telecom companies like, Vodafone, Idea, BSNL, MTNL, , Aircel etc. Similarly, for DTH recharges Airtel has tie-ups with Dish TV, Sun TV, Videocon D2H, Tata Sky, etc.
Airtel Money Cashback offer & Discount Offers and World Class Customer Satisfaction.
As has already been mentioned above Airtel Money is an extremely a customer-centric and all its policies are centered on the welfare of the customers. Airtel Money is very secure. All transmissions at Airtel Money between one's mobile phone handset and the server is highly secure and ensure the highest security standards. When one registers for Airtel Money one is provided with a 4-digit mobile personal identification number (mPIN). This mPIN is required to authorize all one's financial transactions and to get any account information at Airtel Money. At Airtel Money, one can load cash using multiple payment options like credit card and debit card (MasterCard and Visa) internet banking etc.
The customer service at Airtel Money is also superb. The App through which Airtel Money's services can be accessed is absolutely superb and ideal for those who are on the go. One can contact customer service in multiple ways—phone, email or by post. One can enjoy exciting offers, discounts at Airtel Money. Airtel Money comes up with exciting cash back offers on the hotel, flights, etc. through its tie-up with various travel portals. Similarly, it also offers exciting discounts on DTH recharges through its tie-ups with various DTH companies. Airtel Money Promo Codes & Discount Coupons are available for its users at various e-commerce portals, and top medicine shops like Apollo Pharmacy and so on as well. Even for restaurant and utility bill payments, Airtel Money from time to time comes up with exciting discounts and offers.
Airtel money add money offer
Moreover, Airtel Money Adding Money offer allow the customer to receive Cashback on multiple occasions. Here at PromoCoders our team work on daily basis to provide the latest and today Airtel Money coupons & promotional offers for the New user as well as Old Users.