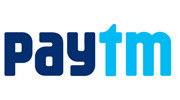 Coupon Details
Prestige PDIC 2.0 Induction Cooktop Black with 22% Discount and 20% Cashback Offer on Paytm
Induction Cooktop is an easy and convenient way to cook the food items. When your gas cylinder gets emptied and you have to urgently cook food for your guest or family member then you can easily cook dishes on this Induction Cooktop. It is a hassle-free media to cook food items. You can set the time for cooking and then go anywhere to do your personal jobs. The food will be cooked automatically once you have pressed the start button. The cooktop has been developed efficiently to save power. It ensures minimum power consumption. You can change the power level as per your need. It utilizes 2900 watts power and automatic voltage regulator.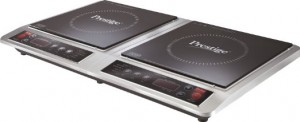 Prestige Induction Cooktop at Rs 4959, 22% Discount and 20% Cashback Offer on Paytm, Use Coupon code SKA20
The dual heat sensor of the induction chulha senses the temperature of the container and prevents overheating thus providing extra functionality to save power. With this Prestige Induction cooktop, you can cook two dishes at a time. The soft touch button and extra efficient design gives it durability to be used for a long time. The convenient use and elegant look gives makes this Prestige induction cooktop the best induction cooktop. The anti-magnetic wall and soft start button, power save technology and timer makes it the first choice for every home maker. You can replace your traditional chulha with this advanced technology equipped induction stove with dual cooking facility.