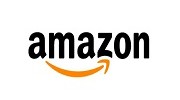 Coupon Details
Amazon Diwali Sale offer: Buy Gold at 50% off under Amazon Gold Offer 
Amazon Great Indian Festival Sale 2016 – Extra 15% Cashback on State Bank Credit/ Debit Cards  
Friends, this October Amazon is bringing multiple offers and sales for its users. You can get a great discount on every product you buy from Amazon India during this festive season. The Amazon Great Indian Festival Diwali Offer is again about to start. So, prepare the list of products you would like to buy online during the sale days. This Diwali you will have lots of things to buy online whether on Amazon or Flipkart. We have given you complete detail of Amazon Diwali Sale in other section. Go and Grab…. The Amazon Indian Great Sale is for everyone looking to buy Television, Refrigerator, Wooden Products, Kitchen products, Home furnishing, Mobile, Notebooks, Laptops and Washing Machine. Amazon is going to begin its 'Great Indian Festival' sale from 25 October 2016 to 28 October 2016.
Dhanteras Amazon Great Indian Festival Sale Day 4 – 28 October 2016
Amazon Gold Offers – Dhanteras Gold 50% Discount Deal
Gold Coins Discount up to 50% off  – Buy Gold Coins / Gold Jewellery / Lakshmi Diwali Coins/ Dhanteras Pooja Coins
Amazon Great Indian Diwali Sale Mobile Offers
Best Selling Mobile Phones on Amazon
Samsung on5 Pro Mobile Phone 8190
OnePlus 2 64GB Handset only in 22999
CoolPad Note 3 16GB – Get it in 7999
Amazon Festival Sale 2016 – Amazon Diwali Sale 
Heavy Discount up to 50% off on most of the products during the Amazon Diwali Sale.
Amazon Navratri Sale Began at 12 Noon on 1st October 2016. In this offer, Amazon offers discount deal every 30 minutes, so you have a chance to grab the product before someone else buy.
Check out the section for multiple Amazon Diwali Deals and offers
—————–
Hot Offers on Various Products – Amazon Great Indian Diwali Offers TV, Mobile and Laptop Offers
HOT Offer – Buy 43 Inch Micromax TV in Just Rs 22990
Buy OnePlus X 16 GB with super discount in Rs 22999
Nexus 6P 64 GB Buy online at 38999 only
Get Samsung Galaxy E5 in 10499 Only
Xiaomi Redmi Note Prime in Just 8499
50% off on Electronics Products
Get Shoes at 50% discount rate
60% off on Sports Clothing & Gym Equipment – Adidas, PUMA, Reebok, Nivia, Strauss,
Lavie Ladies Bags up to 60% off – Buy now
85% off on Laurel watches. Get it before it go
Amazon Diwali Fashion Offers
Men, Women & Kids Clothing (Watches, Tshirts, Jewellery, Kurta, Blazer, Shoes, Jumpsuit, Sandals, Bags, Handbags, Sunglasses, School Bags, Wallets, Jeans, Winter Wears, Earrings)
Buy fashion product at 40% discount
Buy winter wear and get 80% amazon off
Amazon Great Indian Festival Sale State Bank Offers
The users of Amazon SBI Cards can get additional 15% cashback on Amazon app and site during this Amazon Great Indian Festival Sale starting on 25th October 2016 and it ended on 28th October 2016.
————
Amazon Great Indian Diwali Festival Sale – Other Bank offer
Other Bank customer such as Yes Bank, Axis Bank, CitiBank, SBI, IDFC, UCO Bank, PNB, BOB, Oriental bank etc customer gets a chance to get the additional Cashback or Discount only on Yatra Points.  CITI Bank customer disocunt on Mobile App and site. The 15% cashback can be availed on SBI debit card and Credit card on Website.
Amazon Great Indian SBI Credit card Offer 2016
Amazon Great Indian SBI Debit card Offer 2016
——————————–
Today's best deal for Amazon Lovers – Amazon Great Indian Festival Sale 2016
Traditional marketplaces are disappearing gradually with the hectic and busy life of people. Online shopping portals have made their place in the traditional market, and not only they save the valuable time of people but also gives exciting offers to users which have always attracted them. When it comes to online shopping in India, amazon.in is the most popular shopping destination among users. Amazon has always satisfied its users with its exciting offers and deals. And now with the start of New Year, Amazon is again planning to surprise its fan base with its new sale. This time, it is going to be huge and named it Amazon Great Indian Festival Sale.
"The Great Indian Sale" Yes!! You guessed it right. Reserve your seats from 25th to 28th October 2016 as Amazon is returning with its sale just like the last year. Last year Amazon came up with a similar sale of 4 days on Independence day which attracted a lot of user base, especially in the electronics category. A large number of headphones, mobiles, tablets, memory cards, etc were cleared out of stock on a single day last time. This time, we are expecting a similar rush on the website and that too for 4 days. Exciting offers, extra cashback and all of that on electronics, clothing, accessories, furniture, footwear, grooming and everything else you may need. This time, Amazon will be throwing away amazing deals in every 30 minutes for 4 days, so prepare yourself for a non-stop shopping marathon. So with the wedding season on, shop with Amazon and get yourself and your family a happy shopping satisfaction in just 4 days.
As always, Cash on Delivery option will be available on all the products for the complete satisfaction of users. But people have always hesitated from using their credit cards or debit cards for shopping. So, this time, Amazon has made collaboration with State bank so that all the SBI card holders can get extra discounts/cashback to promote online payment option.
Amazon Great Indian Sale Mobile Offers
Everyone uses Smartphone these days and the era of mobile applications has begun. Amazon has also its mobile application for Android, Windows and I phone users. With the mobile application of Amazon, you can even shop on the way to your home and with better discount prices. You must buy a product before checking the Amazon Promo codes on our page.
Amazon Diwali Sale Offer to Buy Laptop & Electronics
No matter what you are looking for – whether it is hard discs, laptops, home appliances or kitchen appliances, just download the Amazon mobile application and start shopping on the go with extra discount and cashback. Some deals will only be available on mobile application, so make sure that you have installed the application.
Amazon Cashback Offers
As we stated above, Amazon will be giving huge cashback during the Amazon Great Indian sale and most of the Banks such as SBI, HDFC, ICICI, Yes Bank, Citi Bank and Standard Chartered Bank will participate in this sale. We will update the latest Bank offers in coming days. So keep your Debit card and credit card ready for this mega shopping festival.
Amazon Great Indian Deal Date and Timing
Are you a night owl? This deal is for you. Get Midnight Deal starting from 12:00 am till 8:00 am. Make the most out of this deal with exciting offers.
Wanna make your morning special? We have something for you as well! Blockbuster Deal which will start from 8:00 am. Make your upcoming weekend relaxing with all the shopping at one place.
What can you expect from the Amazon Great Indian Sale?
With the upcoming Amazon Great Indian Sale, the response from people for this mobile phone will be noteworthy. Microsoft Surface Pro 4 is already getting the attention of people. With this sale, it would also be interesting to see the demand of this masterpiece.
 So, ladies and gentlemen embrace you this Independence day with your shopping spree of 96 hours. Grab all you can in your shopping bag, save your shipping details and prepare to check out cause this New Year has started with a bang!!! Mark the dates people. It's 25th Oct – 28th Oct 2016. Happy Shopping!