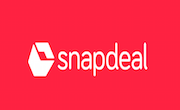 Coupon Details
Voltas Split AC with 32% Discount on Snapdeal.com
If you want some relief from hot summer days then you can buy Voltas Air Conditioner from Snapdeal at Rs 25990. This is a 1.2 Ton capacity AC and due to being 5 Star rated, it is energy efficiency. It has blue hydrophilic Aluminium Fin and copper tube. You will get the Indoor and outdoor unit, copper pipe, remote and user manual in the box. It produces very low noise of less than 42 dB. It has auto-restart, auto-clean, sleep mode, on and off timer, dehumidifier, night glow button on remote, dual temperature display and self-diagnosis feature.
Model Number – 155 CY

Buy Voltas Air Conditioner at Rs 25990 Availing 32% Discount on Snapdeal.com
The Voltas AC requires the power supply of 230 Volt and 50Hz frequency. The dimension of the AC is 944x300x213 mm and has a weight of 12.3 kg for indoor unit and for the outdoor unit it has the dimension of 840x300x540 mm and weight of 32 kg. You can get installation facility from Snapdeal. There is one year of comprehensive and five years of compressor warranty. You can trust Voltas for buying Air Conditioner. You can beat the hot summer by installing AC in your home or Office that consumes very less electricity. Voltas AC utilizes HCFC refrigerants that contain very less chlorine and thus save the environment and prevent ozone depletion. Voltas 155 CY Split AC provides auto air swing and selective air-swing movement functionality to improve the functionality of the AC. You get proper air circulation and cooling from the Voltas AC due to its swing action.
Snapdeal provides the reasonable price for buying the Voltas Split AC. No coupon code is needed to get the discount offer on Snapdeal. Due to this Snapdeal AC Offer, you can change the hot summer into the most suitable habitat for your home by buying the Air Conditioner at the lowest on Snapdeal.