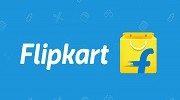 Coupon Details
Buy LeEco LED TV at Open Sale on Flipkart 
Ultra narrow LeEco LED Smart Television is now available for purchase on flash sale at Flipkart.  You can register for buying it on Flipkart. You will get Rs 5000 cashback on using Citibank debit or credit card for making payment. The ultra HD LED TV has a size of 138.8cm constituting 3 USB and 3 HDMI port for connectivity. The Smart Television operates on Android version 5.0 operating system and it has 2GB DDR3 RAM. The LeEco Smart TV runs on Cortex A17 Quad Core processor. It has A+ IPS Panel and 8GB eMMC Flash for better display. The EUI 5.5 user interface makes it easy to use the Smart Television for a common user. You will get two years of comprehensive warranty and two years of panel warranty for buying the LED Television.
LeEco Super3 Smart LED TV Flash Sale Today at Flipkart.com – Rs 5000 Cashback on Citibank and HDFC Debit/ Credit Card 
The price of the television is Rs 59788 in which you can get Rs 5000 cashback using Citibank card. It is available for the customers on open sale now. You can replace the product within ten days of delivery of the product. If there is frequent voltage fluctuation in your area then you can use Stabilizer to regulate the voltage. Only authorized personnel should install it to ensure the safety of the television.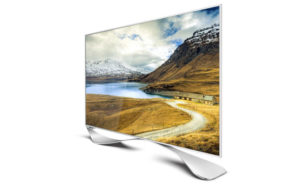 You can enjoy watching movie or videos or news with your friends at the comfort of your home. LeEco Smart LED TV features visual enhancement with 178-degree viewing angle. The time has come to experience the fast performance and amazing clarity of images on the Smart LED Television. LeEco is providing free delivering and free installation on the first flash sale of LeEco LED TV.
Flipkart LeEco Super TV Offers
Rs 5000 Cashback on HDFC Bank Credit or Debit on LeMall.com
Rs 5000 Cashback on Citibank Credit/ Debit Card on Flipkart.com
Free Delivery and free installation from LeEco
2 Years of Comprehensive warranty and additional two years of Panel Warranty
Register to Buy LeEco Super 3 TV on Flipkart- click here
Register to Buy LeEco Super 3 TV on Lemall.com
The registration for buying LeEco Smart TV for its first flash sale closed now. So, you can now buy LeEco Television at Offer Price by logging in on Flipkart.