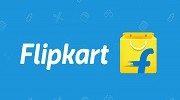 Coupon Details
Flipkart LeEco Le 1S Eco Sale : Get 10% Discount + Rs 8000 Off on Exchange + Free Earphone Worth Rs 1300
LeEco-Smarter than Genius was earlier known as Letv, its registration had started on Flipkart to buy Le 1S Smartphone. The Flipkart flash sale of Letv started on 12 may 2016 at 2 PM. The phone is available in India at Rs 8998. Now this Letv Le 1s is available without any registration, thus you can buy directly from the Flipkart.com without going here and there. We will let you know about the Flipkart Letv Le offer and coupons.  You get advanced features in reliable cost on buying this Smartphone. The phone is featured with Finger Print Scanner, 13 MP rear camera and 5MP primary camera, 5.5-inch touch screen. The Letv LeEco Le 1S is available only on Flipkart.
Buy Letv Le 1s Price in India – Rs 8998
Flipkart LeEco Le 1S Eco : Buy LeEco Le 1S Eco Mobile Phone : The Le 1s Eco Flipkart sale started now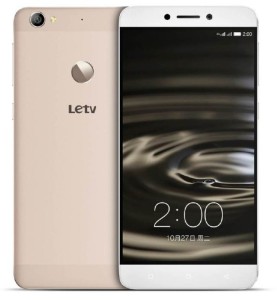 Buy LeEco Letv Le 1S Eco Smartphone on Flipkart at Rs 8998 – Get Additional 10% Off, Free Earphone Worth Rs 1300 and Up to 8000 Off on Exchange
Flipkart has launched LeEco Letv Le 1S and its sale started from 25th Mar 2016. The registered customers before 21 January could get Rs 500 electronic gift voucher worth Rs 500 during the purchase of Le 1S on Flash sale. Only registered user could buy this product from Flipkart. Registration was available till 9 Feb 11 AM. Now, you can purchase it without having any previous registration to buy it on Flipkart.
Register for Leeco Le1s Offers
On day 7th April and 8th April Flipkart running a campaign called Flipkart LEeco Day offer where it will offer their customer a great deal to buy Letv Le 1S and Letv Le Max at an attractive price where exchange will give them 10000 and 21000 offer on respective mobiles.
Flipkart LeEco Bank Offer
Get additional 10% off on the LeEco Letv Le Max and LeEco Letv Le 1s mobile purchase on Flipkart during 12th May 2016.
The offers for Letv Le 1s was available from its launch date 2nd Feb. You can have 10% cashback with Axis Bank debit or credit card. There is INR 500 Electronic gift voucher for those who have registered till 21st Jan.
Follow the steps given below to get the offer:
Add product to cart, on the Flipkart Le 1s sale date
Log in to your account on Flipkart
Enter the shipping details
Confirm your order by making payment
The Smartphone with 5.5 inches Full HD Display to enjoy the video and pictures, 3GB RAM to store important data, Octa-core 2.2GHz Helio X10 Turbo processor for fast performance satisfies the reason for its high demand. The Full metal Golden body for a royal look, Mirror-surfaced fingerprint scanner for high security, dual SIM macro and nano both supporting 4G is available in LeTv 1S to give you extra features in reasonable cost.
Buy LeEco Letv Le 1S Smartphone – Available Only on Flipkart