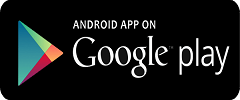 Coupon Details
Earn Unlimited through Online Teaching and Referring to Others as a Referral Bonus
Nice Talk tutor is a language learning mobile application. It provides instant access of English tutor to the Chinese users. As you may that Chinese people are weak in English Language. Through this app they get English tutor 24/7. The English tutor need not be a professional teacher but he should be fluent in speaking English language. Knowledge is the single thing that gets increased as you spend it.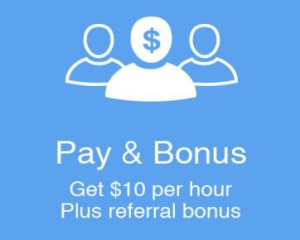 You can earn up to 1000 Dollar per day by teaching English to the Chinese students. You can earn 10 dollar for every 60 minutes. This is a golden opportunity to earn money for those who are searching for a part time job. The positive aspect of this deal is that you do have to invest any amount for earning money from teaching.
NiceTalk Tutor App Offer, Earn as much as You can by Teaching English Online- 10 Dollar Per Hour
Pre-requisite to Earn:
You should have good command over English Language not in depth knowledge
Good Internet Connection with 3G support.
You should have your Account on Paypal
How to Get Started?
Download Nice Talk Tutor from Google App
Register on Nice Talk Tutor site i.e. nicetalk.com
You can send them a short 30 second video clip speaking in fluent English
Explain them the reason for becoming an English Tutor
After their approval, you will get video calls from students on Nice Talk Tutor App
You need to tap the Go Online button to make connection
You can get calls directly from the students when they will see your profile and ratings. In other way Nice Talk will connect you with a random person based on your performance and ratings. This opportunity is also valid for iPhone users.
After connecting with the student you can start being a good teacher and satisfying him with your support and help for learning English Language.
How to Redeem Payment?
You will earn 10 Dollar which is equivalent to Rs 686.85 per hour. Once you have earned 20 Dollar, you can redeem your earning for spending one hour in teaching.
Your payment will be processed on every Monday.
What you have to do is go to My Earnings section and enter your Paypal email id. Your earned amount will be sent to your Paypal account.
This Paypal amount will be transferred to your bank account within 2 to 3 days.
You are not investing a single penny and you are not going to lose anything. You are only earning and improving your language skills. You can earn as much as you can up to 1000 a day for teaching and for referring to others as a referral bonus.