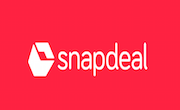 Coupon Details
Maharaja Whiteline Atlanto Desert Cooler with 41% Discount on Snapdeal
It is very necessary to cool your room in the hot summer season. The sweat coming out from the body parts cannot let anyone sleep comfortably in the desirable condition. In this situation, Cooler can satisfy your requirement for cooling your room and to make your room favorable for residing. You can buy amazing cooler this summer at the discounted price on Snapdeal.com. This is an amazing product from the Maharaja Whiteline brand. This is a great opportunity to avail the offer of Snapdeal. You will get fully satisfied by the product available at the low price. You room will get cooled in just a few minutes. This genuine product is available on Snapdeal having grass pads for cooling. This 45 Litre Cooler is enough for your long hour cooling functionality.
Model Name – Atlanto

Maharaja Whiteline Cooler at Rs 7195, Avail 41% Discount on for Buying Atlanto Desert Cooler on Snapdeal.com 
The cooler has 3-speed setting features by which you can set its speed. It can work on the maximum speed of up to 1400rpm. It consumes the power of 165 Watt. The 63x51x99 cooler has a warranty period of one year. This is the best choice for the cooler for those who want quick and energy efficient cooling feature. It can be installed easily in your room occupying very less space. It does not produce noise and gives a direct flow of air to the customers. Castor wheel gives high air mobility and its motor speed throws air directly to the users. It has enough water tank capacity to satisfy your whole night requirement of cooling your room. You can sleep comfortably in your luxurious room by switching on your Maharaja Whiteline Cooler.