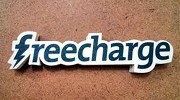 Coupon Details
Buy 100% Cashback Coupon for Freecharge at Only Rs 10 from Indiatimes  
Indiatimes Shopping after a long time has brought an attractive offer for its customers. It is offering Cashback of Rs 50 on Recharge of Rs 50. This voucher is available to the new and old users of Indiatimes at only Rs 10. This is an exciting deal to get 100% cashback on recharge of minimum of Rs 50 from Freecharge for every customer.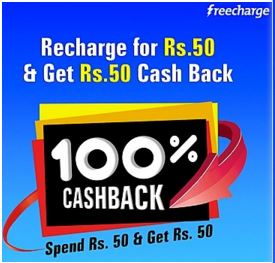 Indiatimes Freecharge Offer, Get Rs 50 Cashback on Recharge of Rs 50 @ shopping.indiatimes.com
You can get this offer from Freecharge by following the steps given below:
Open India times Shopping Offer page
Click on Buy now Option to purchase the voucher
Proceed to checkout and Enter your email address
You can also Register or Login for your account
Enter your shipping address
Make payment through any online mode
You will receive the voucher at your email id
You are having recharge of Recharge of Rs 50 and cashback of Rs 50 at the cost of only Rs 10. The coupon will get delivered to your email address. To get the 100 % cashback offer from Freecharge, click the link given below.
Terms and Conditions of the Offer
This offer is not valid for Airtel customers
The coupon can be purchased through online payment mode it is not valid for Cash on Delivery
This coupon is limited to single user, single credit or debit card
The coupon will be delivered through email and SMS
You cannot cancel or refund coupon once bought
This offer is valid till March 15, 2016
This offer is valid for PC, Mobile site and app
This coupon is made for Mobile Prepaid, Post paid bills, DTH, Utility bills, Data Card and Mumbai Metro
It is not valid for adding cash to the wallet
The cashback amount will get credited to your account within 24 hours
You can redeem the cashback amount within 185 days from the date of credit
This cashback amount is non transferable