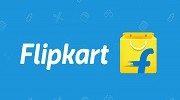 Coupon Details
Flipkart Huawei Honor Week – Get Discount on Honor Mobiles between 4th-8th April 2016
Flipkart is back again with some exciting offers on Honor Mobiles so this week enjoy buying Huawei mobiles at discounted prices. The discount is applicable on all the mobiles of Huawei so grab this offer soon before the deal ends. The mobiles starting at Rs 3999 only and has all the advanced features so those who wanna buy a new smartphone at very cheap cost than they can buy Honor Bee mobile.
As we know that mobiles are the necessity thing for all the people but nowadays it is not only a necessary product but also a status symbol. Many users randomly change their mobiles now and then because they only want style, looks, advanced features and durability. Thus, instead of using a single mobile for a long time they will change their old mobile within 6 months or 1 year that's why for those here are deals on so many mobiles which have very attractive features and looks.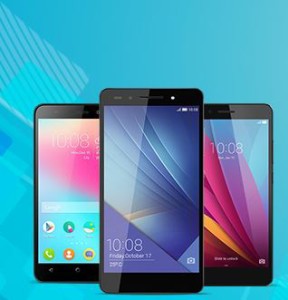 Flipkart Honor Week between 4th-8th April 2016, Discounting Deals & Offers on Huawei Honor Mobiles at Flipkart.com
Deals are on –
Buy Honor 6 Plus Flipkart – Flat 6500 Off
The market price of this mobile is Rs 26499 but on Flipkart only you will get the Flat discount of Rs 6500 that means the offer price of this mobile is Rs 19999 only and also you will get free Airtel 4G SIM. To get this deal, see the offer page as given below.
Honor 6 Flipkart – Get Flat Rs 2000 Discount
There is a flat discount of Rs 2000 on this handset that means the offer price of this product is Rs 12999 only. This mobile is available in 2 colors that are black and white. It has the 5-inch display, 13 MP rear, 5 MP front, 3 GB RAM and so on. This is also a budget mobile so you can click on the BUY NOW link to view its other specifications.
Buy Honor 4C Flipkart – Get Rs 2000 off
This mobile is available in 3 colors on Flipkart and the cost of Honor 4C White and Black is Rs 6999 and Honor 4C Gold costs Rs 7499 after discount. This mobile looks very stylish and has the full display so buy it right now as offer is there for the short span of time only. To read its specifications click on the link given below this paragraph.
Buy Honor Bee Flipkart – Get Flat Rs 500 off
The offer price of Honor Bee on Flipkart after deducting the discount is Rs 3999 only. The price of this handset is very less so anyone can afford to buy this mobile and if you wanna know its features then click on BUY NOW link given on our page.
Buy Honor 7 Flipkart – Offer Price is Rs 21999
This mobile price range is the little bit higher in comparison to other mobiles but it is a power-packed mobile having all the advanced features and stylish looks. This is available in 2 colors that are Mystery Grey and Fantasy Silver. If you will buy this mobile from Flipkart then you will get a discount of Rs 1000 and free Airtel 4G SIM.
Flipkart is rendering discount on other handsets also and to know more the offer page is given at the end of the page just click on it and see all the Honor Mobiles having discount and other offers. The offers are live till 8th April 2016 only so without wasting a single second just access the official site of Flip-kart and buy Huawei Mobiles at very reasonable prices.