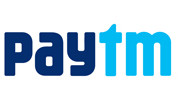 Coupon Details
Medium Size Automatic Hand Dryer at 44% Discount from Paytm @ 1399
Whenever you go to public places, you try to avoid the germs and infections. Washrooms of public places such as hotel, restaurants and schools are the areas where you are mostly affected by infections. A hand dryer can fulfill the requirements of drying hand in a safe and hygienic way in public toilets. It cleans the hand by removing germs and disease causing microbes in addition to drying it. It is easy to maintain it as there is no any extra requirement once it is installed near the tap basin. If you use tissue paper for drying the wet hand then it will require some other accessories also for its maintenance. It will require basket for keeping the used tissues and it makes the maintenance a really is hassled task.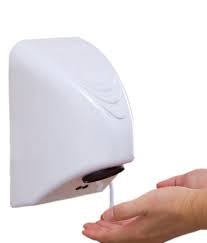 Automatic Hand Dryer at Rs 1399 Only, Extra Cashback Benefit
You can buy the convenient hand dryers from Paytm with offer price. The medium size automatic hand dryer satisfies the need of drying hand in an eco-friendly manner. It can be installed anywhere with ease. You can use coupon code HOME40 to get 40% cashback on your Paytm wallet. Dolphy Automatic Hand Dryer senses your hand within 10 to 20 cm distance and starts to emit dry air.
You can buy the automatic hand dryer to install it anywhere. It fulfills the requirement of easy drying of hand. It consumes a little power of 850 watt and produces air speed of 8 mps. It dries your hand in only 20 to 25 seconds. It is a great time to buy the hand dryers at the most reasonable price using discount and cashback offers on Paytm.