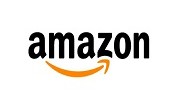 Click to copy & open site
Coupon Details
Buzzoole offer to win Electronic Gadgets from amazon.com
Hey Friends, it is the time to get free Amazon gift vouchers. The free gift includes mobile phones, camera, and other Amazon Gift Cards. What you have to do is only refer a link to your friend so that you get points and win these gift vouchers. The online platform Buzzoole is providing this amazing opportunity to get gadgets from Amazon free of cost. These gift cards are meant to get free gadgets from Amazon.com.
Buzzoole Offer Refer and Earn Scheme: Win Electronic Gadgets from amazon.com
How to get Buzzoole offer to earn Free Gadgets?
Register for Buzzoole.com or sign in through Twitter or Facebook
You need to have atleast 250 friends on Facebook and 50 followers on Twitter.
Your friend whom you are referring need to have 200 friends on facebook and 50 followers on twitter.
You will win two points after verifying your email address
Now, start collecting points by referring to your friends
With each refer and signing up of your friend you will win one point and your friend will win two points.
You can also earn points by completing survey.
You will win ten extra points for referring to fifty gmail contacts at once
Once you collect large amount of points you will win exciting prizes from Amazon
You can earn up to 1000 points through referral
There are other ways to earn points like if you are a blooger then you will earn 10 to 50 points.
On participating in campaign you will win 10 points.
On downloading app and login you will win 5 points
On sharing link you win 5 points and on filling survey 5 points.
Buzzloole offer: Win Gift Vouchers Refer & Earn – Get Amazon Electronics Gift
After winning different points you gain different gift vouchers from Amazon. You should send  your invitation with your personal link to your friends. You can select one of the specified buttons to send the reference in a bulk.
In this section, we have given you complete guidelines to refer and Earn scheme to earn Free gadgets from Amazon under Buzzoole offer.