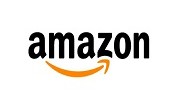 Coupon Details
Buy Zebronics Bluetooth Speaker online on Amazon only at Rs 951
There are so many advantages of Bluetooth Speaker as mainly you don't have to struggle with wires because you can simply connect this device via Bluetooth to your PC, laptop, Tablet or mobile. As Bluetooth speakers are portable so it offers convenience to the users as it can fit into any place comfortably because it is small in size and renders good quality music. You can very easily carry these portable speakers to any place you want like in office, park, gym and enjoy all your favorite tracks without attaching any wire.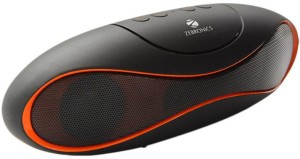 Zebronics Bluetooth Speaker online on Amazon, Flat 33% discount on Wireless Speaker on amazon.in
Moreover, you just have to store the music in your smartphone and connect the wireless speaker via Bluetooth and get awesome music experience. The best part of these devices is that it provides good sound quality and you can easily adjust the volume through your mobile. The powerful speakers render sound to all the people present in one room without any additional support.
So for all those music lovers here is Zebronics Bluetooth Speaker which has so many plus points like Bluetooth Wireless connectivity, USB card slot, Supports all profiles i.e. GAP, SDAP, A2DP or VRCP, compatible with audio devices, rechargeable battery and also has built in microphone. The microphone is the best part as you can connect it to your handset and pic calls hands-free. Those who want to buy this product can visit the official site of Amazon as there is 33% discount that means the offer price of the product is Rs 951 only so grab it soon before the offer ends.