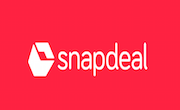 Coupon Details
Get 15% Discount on Philips Digital Photo Frame on Snapdeal.com
You can capture your special moments full of happiness, sadness and emotions into Digital photo frame. It keeps your moments of life alive for a long time. You can recall your live events when you watch your pictures on these photo frames. You can buy Philips Digital Photo Frame with the discount offer. The original price of the photo frame is Rs 3990 but you can buy it at an offer price of Rs 3409 thus availing discount of 15%.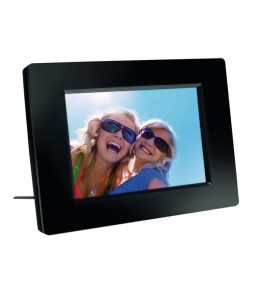 Buy Philips Digital Photo Frame at Rs 3409 by Availing 15% Discount on Philips Digital Photo Frame Only on Snapdeal.com
You can rely on the quality of Philips Photo frame to show the genuine pictures on its 7 inches display. The 16:10 frame ratio can show you the images of that size. You can browse your images through your thumb nail on its screen. It runs on electricity and has auto on and off functionality. You get six months of manufacturer warranty on this photo frame. You can store one thousand photos into the Philips Digital photo frame having 128 MB internal memory. It supports SD and SDHC card and show you images with full HD display.
This can be the best gift to give to your dear ones. You can share your memories with your friends by placing the images into it and gifting to them on their special days like birth days or anniversary. The sleek design and color of the photo frames make it the first choice of every customer looking for the digital photo frame.
The photo frame stores images in jpeg and progressive jpeg format. You can transfer images into it through SDHC, MMC, SD cards. You can also use its USB port and slave port to transfer images from Laptop or mobile. You can see images in slide show format according to your convenience by adjusting their time interval. You can also use it as a storage device to storage images into it and to show it on TV or Laptop. It can be configured by pre-setting time for on or off. You can configure the display of the images on the slide show of the images by changing its outlook.