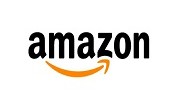 Coupon Details
Hybrid Vision Home Theater LED Projector on Amazon at Rs 36000 Only
It is now possible to make your home a theater. You will not have to go outside your home and travel long distances to enjoy a movie. Hybrid Vision Home Theater gives you the feel of a theater in your residence. What you need to do is to just sit on the sofa, put remote and popcorn in your hand and switch on the projector. You will enjoy watching the movie in the same way as you feel in the picture hall.
Hybrid Vision Projector has 50000 hours of bulb life giving it long sustainability. It has 200-inch high definition screen support and high definition resolution. It produces 4200 Lumen's brightness and direct USB play and TV tuner built into it. It has high definition picture which makes it a popular projector.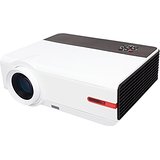 Hybrid Vision LED Projector at Rs 36000 from Amazon, High definition Picture Quality, Built-in HD TV Tuner
There is no need to install any additional hardware for the functionality of the projector. Your new home theater will come along with power cable, remote controller, warranty certificate, VGA cable and user manual. You will feel the 3D image of video projector on the wall of your home with quality pictures and sound compatibility.
The projector is compatible with desktop computers, Laptops, DVD Players, Blueray Players, Media Player, digital cable TV, USB Pen Drives and External hard disk. It has 50000 hours of long life for bulb so that you do not get disturbed by the message that pop up on the screen for changing the bulb. High definition picture quality gives a clear picture to view movies. HD TV Tuner provides adjustment for the clarity of images. It has HD image support, HD direct play from USB and hard disk. It has built-in speakers, VGA port for computers and Laptops, Audio output for an external speaker system, Axis control system, and manual focus. The full entertainment facility in the device is now available on hybrid vision. You can buy it on best price from Amazon.