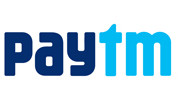 Coupon Details
Essot Power Power Bank (Black & Grey) at Rs 1349 from PayTm
Nowadays, we are totally dependent on Tablets and Smartphones. When you find these gadgets important while travelling where there is no any source to charge a phone then at that time you may need Power Bank. A power Bank with the high value of mAh can last longer when you have to travel long distances. Essot Power Bank is available on PayTm at Rs 1349 after getting a discount of 33%. You can cashback on buying this product at PayTm and the product will worth Rs 1349 after getting the cashback. You will have to use promo code at the time of checkout to get the cashback amount in your PayTm wallet. Some terms and conditions are applied to every promo code.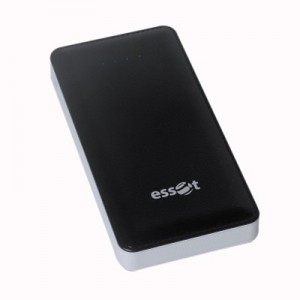 Buy Online Essot Power Bank at Rs 1349 on PayTm, 33% Discount and Cashback, Effective Price 1349
You can use promo code PB10 to get 10% cashback. The cashback offer is applicable to only two items per order and two orders per user. Maximum cashback applicable is up to 1400. This promo code is not applicable for Cash On Delivery (COD). The cashback amount is credited within 24 hours of shipment of product.
Use promo code PB30 to get 30% cashback. One user can place only two orders and two items per order. The maximum cashback that you can get after using this promo code is Rs 1500. Cash on Delivery (COD) is not applicable for this promo code. Cashback amount will get credited to your account within 24 hours from the product being shipped.
Use promo code MACC25 to get 25% cashback on Paytm wallet. You can place two orders by one account and you will be able to order maximum three items per order. Maximum cashback possible is of Rs 1200. COD is not applicable for this promo code. Cashback amount gets credited to your account within 24 hours from the shipment.
You get power bank in Essot brand and model ID PowerHorsez15600i. It is compatible with All Android Mobile or Tablet. Essot power bank in Black and Grey color has a capacity of 15600mAh. It has a power source of Micro USB cable and it gives an output power of 5V 1A, 5V 2.1A. The power bank has the weight of 175 gram and utilizes lithium ion type battery. You get one power bank, 3-in-1 micro, apple iPhone 4S/5/6 cable charger in the box delivered to your home. Estimated days of arrival of the product are 9 days. The product can be returned within 15 days from the date of delivery of item if you receive damaged or defective product.