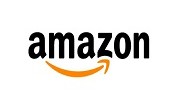 Coupon Details
Amazon Grand Appliances Sale offers- Buy Home and Kitchen Appliances with Discount Offers
If you are wondering to buy home and Kitchen appliance then this is a great time to avail the Amazon Grand Appliance Sale offer. Through this offer you can buy high cost devices at lower price than usual. This discount offer can be availed without the use of any coupon code or promo code.
Amazon Grand Appliances Sale, Get Up to 50% Discount on Home and Kitchen Appliances
Amazon is offering up to 50% Off on Home and Kitchen appliances under its Grand Appliances Sale Offer. You can get discounts on daily use electric appliances in top brands like Bajaj, Usha and Philips. This is a great opportunity to by the electric appliances that are used in our home.
How to Avail this Grand Appliance Sale on Amazon India?
Visit Grand Appliance Sale Offer Page
Choose any product from four different categories
Add Product to Cart
Enter your shipping detail
Pay the Final Amount after getting discount
Amazon Grand Appliance Sale Offer– Buy Now
Home and Kitchen Appliances– Up to 50% Off- Buy Now
You can buy appliances that are frequently used in our home and Kitchen like Induction Cooktop, Iron, Blender with up to 50% discount offer.
Large Appliances– Best Deals Ever- Buy Now
The appliances like Refrigerator, AC, Washing machines are made available to the customers with discount offers under Amazon Grand Sale.
Microwaves– Up to 30% Off- Buy Now
You can buy Microwave Ovens in top brands with discount offers. You can check the capacity and the offer related to it before buying it on Amazon.
Air Coolers– Up to 15% Off- Buy Now
You can buy any brand Air Cooler with discount to make your personal cooling experience more astonishing. The great features of Air coolers are available at lower price than the normal market value under Amazon Grand Sale.
Kenstar Refrigerators– at Rs 5500 onwards- Buy Now
Kenstar Refrigerators in various capacities and colors are available under Amazon Grand Appliance Sale with discount offer to the customers on Amazon India.